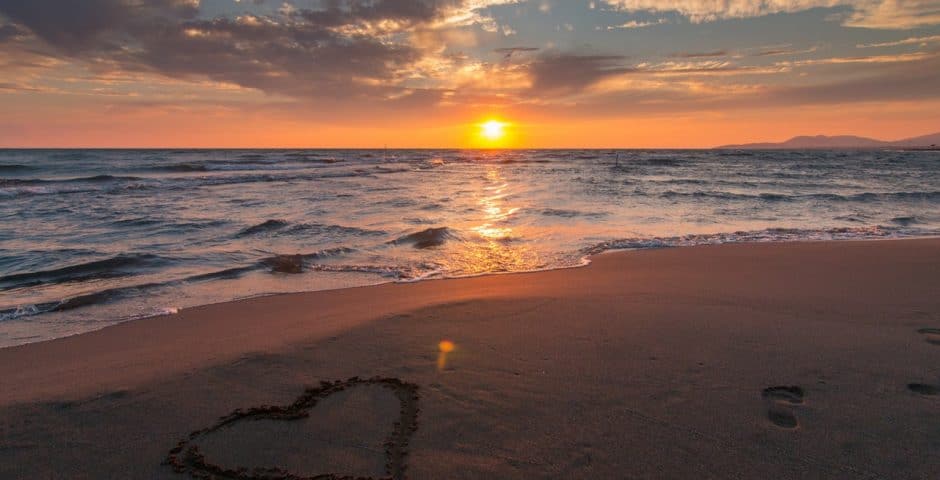 10 Incredibly Romantic Destinations in India
So, you want to plan a romantic holiday with your special someone and have spent hours trying to choose the right destination? No worries, we have done all the work for you! Here are the most amazing places in India for an incredibly romantic getaway. 
1. Kashmir
Dal lake, Photo by confused_me, CC0 1.0
They call it the earthly paradise of India. Kashmir is also called the Switzerland of India. The snow-capped mountains and panoramic views make it an incredibly romantic destination. While in Kashmir, do not forget to visit Srinagar, the Kashmiri Venice. Srinagar has numerous romantic destinations such as Mughal garden, Dal Lake, and charming house boat rides. In Gulmarg take a walk to the strawberry valley with your significant other and cherish the beauty of Kashmir. 
2. Goa
Palolem beach, Photo by Dan Searle, CC BY-SA 2.0
Goa is one of the most popular romantic destinations of India. It is the land of sun, sand and sea. Goa offers exotic beaches, scenic views and a vivid night life. This place has everything that will make sure your honeymoon period never ends. Enjoy the mesmerising sunset and sunrise with your beloved or walk hand in hand on pristine beaches. Spend some time here to relax and massage your wedding fatigue away.  
3. Andaman
Photo by Biswarup Ganguly, CC BY 3.0
Andaman is a beach paradise and tops the list of romantic destinations. The sparkling blue water and enchanting beaches make it perfect for honeymooners. You can have a candlelight dinner by the beach under the stars. Andaman has secluded romantic hideouts where couples can make unlimited memories. Experience the most thrilling water sports like scuba diving with your partner. In Andaman, you will wish your holiday never ends. 
4. Alleppey
Photo by Henrik Jagels, CC BY 2.0
The land of coffee plantations and houseboats, Alleppey Beach will surely make your romantic getaway memorable. Take a houseboat ride or rent a room in a houseboat. Immerse in the watery world of Alleppey. Take spa sessions with your soul mate. Life here seems to be suspended in blue-green tranquillity, a perfect romantic setup.  
5. Manali
Photo by punit-sharma, CC0 1.0
Manali is a magnet for tourists all year round. It attracts tourists of all types- backpackers, adventurists, honeymooners etc. A beautiful hill station in Himachal Pradesh, Manali is a perfect spot for a romantic timeout. It is a popular skiing and trekking destination. Winter is a perfect time to get cosy with your partner when snowfall occurs. Take a stroll in the hippy villages and get lost in the fascinating views of lofty mountains. 
6. Coorg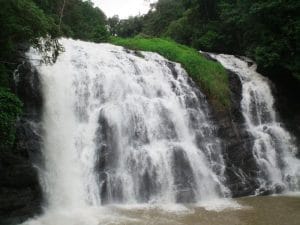 Abby fall, Photo by Sooraj Shajahan, CC BY 2.0
The Scotland of India, Coorg is famous for teakwood and sandalwood. Also, known as Kodagu, Coorg has acres of enchanting landscapes and greenery. It is well known for its tea and coffee plantations. Couples can opt for outdoor activities like trekking, hiking or stay indoors sipping great coffee or tea. Life in Coorg is laid-back and relaxed. Visit Coorg to get away from the worries of your life and enjoy your beloved's company.  
7. Pondicherry
Auro beach, Photo by Praveen, CC BY 2.0
The French Riviera, Pondicherry was under French rule for a very long time. The French influence can be seen even today. If you have come from a metro city, this place may seem like a sea of tranquillity. This place is also the centre of Yoga and Meditation. Visit this place to enjoy the French food, beer, sea and plenty of yoga.  
8. Darjeeling
Photo by shankar s., CC BY 2.0
Imagine taking a walk with your soul mate on the steep mountain ridges. Romantic, right? Darjeeling is a perfect blend of modern and colonial charm. It is a gem of a place due to its beautiful tea gardens, orchids, pines and a cute toy train. You can visit ancient monasteries, watch snow leopards or sip world class tea at a very low price. You can also check out for homestays in Darjeeling.  
9. Dalhousie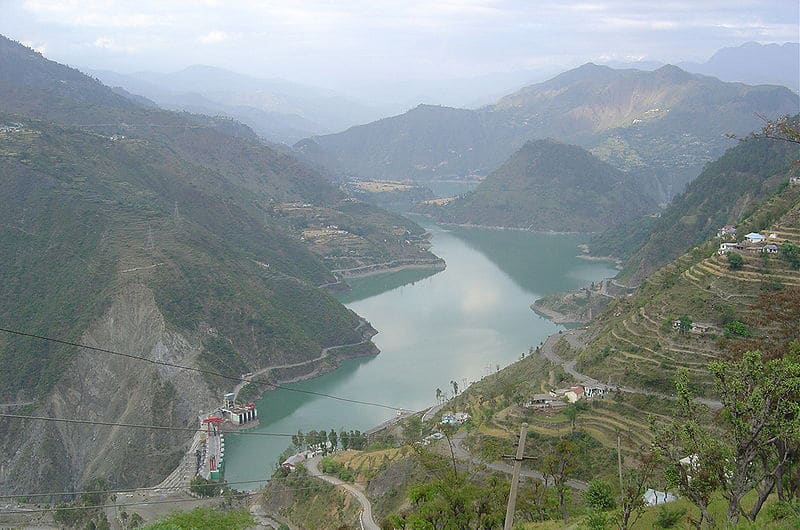 Chamera lake, Photo by Kothanda Srinivasan, CC BY 2.0
Dalhousie is another cool retreat in Himachal Pradesh. Known for its natural beauty and pleasant climate, Dalhousie has Scottish architecture. The beauty of this place is heightened by the river Ravi flowing at the base of the town. 
10. Ooty
Botanical garden, Photo by Adam Jones, CC BY 2.0
The queen of hill stations, Ooty is the most popular honeymoon destination. The journey to Ooty is romantic and stunning. Lofty mountains and miles of tea plantations greet the passengers. Ooty is a welcome relief from the other hot cities of India. The best time to visit Ooty is from April to June.
Looking for a romantic getaway? Consider these stunning destinations for your next recuperating trip!