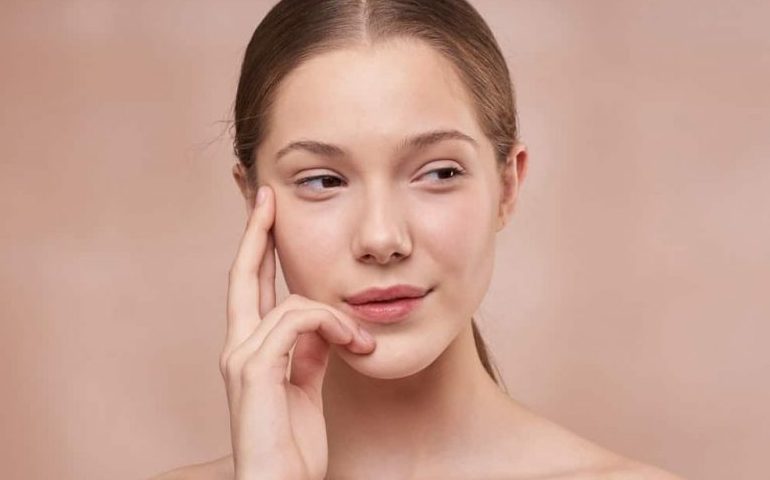 10 Skincare Habits of Women with Radiant Skin- Best Anti-Aging Tricks
We all have that one person in our life who seemingly has flawless skin. How does she do it you ask, is it genetics? That definitely plays some part of the aging process. Or is it her skincare routine and diet? They could also be having a huge impact on the way her skin glows. Perhaps she knows the secret tricks you need to fit into your daily lifestyle and skincare routine- yes! The good news is, is that you are never too young or old to begin, you can start these steps today too! Ready?
Here are some easy skincare tricks to look and feel more youthful:
Protect Yourself from the Sun
The damage caused by the ultraviolet rays of the sun have a significant influence in your skin's aging process. You need to wear sunscreen all the time when you are outside whether it is sunny or not. If you are just looking for a fantastic anti-aging sunscreen Coola is the brand we recommend and trust. 
Also, get a moisturizer that protects you from the rays. Not all moisturizers are healthy though. Most skin creams have chemicals in it that are unhealthy for you. We recommend this award winning skin-care range from Alitura Naturals. Receive a 20% discount off your first order use code "beautyproof."
Hydration
The best way to start an anti-aging effort is from the inside! First of all, it is necessary to check our water intake. There are varying opinions about how much water an individual needs for good health, but the general consensus remains that probably we are not drinking enough water. This means dryness and premature aging. Not all water is equal though, make sure you are drinking filtered water.
So, it is necessary to hydrate our skin by drinking plenty of water. But remember that alcohol, tea, and soft drinks generally contain caffeine and can dehydrate our skin leading to wrinkle prone skin. Green tea is great though!
Stress Management
I believe that stress is really the number one reason we age way too quickly. Living a calmer and stress free life can do wonders. Sound impossible? It is manageable though. Use techniques that help you feel calmer. Workout, walk in nature, do some yoga, and of course meditate!
As Within, So Without – Healthy Diet
Since diet plays a large part in our health and overall appearance, another crucial step for slowing signs of premature aging is to make dietary changes. The key for maintaining a youthful glow is a lifetime dedication to a healthy lifestyle. Beauty treatments related to skin will not help if a healthy lifestyle is not maintained.
Eat a balanced organic diet with plenty of omega 3's. Just by adding fresh flaxmeal to your daly smoothies and dressings you can increase your omega intake substantially.
Eat meals with plenty of hydrating and nourishing salad, leafy greens, vegetable, and fruits. A multivitamin is always helpful too! Drinking green juices regularly is a must also to have clearer radiant skin.
Natural Skin Care Routine
The aging of skin may be inevitable. But there are certain natural skin care tips to slow down wrinkles or avoid flabby skin. One common therapy is using  skin cream. Our recommendation as per above is the award winning skincare range from Alitura Naturals. Receive a 20% discount off your first order use code "beautyproof."
Neck – Don't forget it!! treat it just as you would your face. 
Sleep and Exercise
People who look younger than their age, repeatedly reveal one vital secret and that is getting enough sleep with a bit of daily exercise. Exercise helps our body to keep our weight down helps to digest our food easily and makes our sleep easy.
Good sleep and exercise helps us from aging, gets our blood circulating getting the blood flowing to the skin.
Stimulate Blood Flow – Exfoliate and Derma Rollers
You can stimulate blood flow to your face when exercising, as well as when exfoliating. You really only need to exfoliate your face once a week. Clearing dead skin cells and getting your blood circulating to your face can help repair scars, and keep your face smoother, and wrinkle free.
If you have scars, cellulite, large pores, dark circles under the eyes or are noticing premature wrinkles, Skin-Needling (or Micro-needling) is a great option. I have noticed great results after getting this treatment done professionally. If you want to do it at home and I do, which is still effective, you can certainly buy an at home Derma-Roller. Alitura Naturals offer a great one for only $29!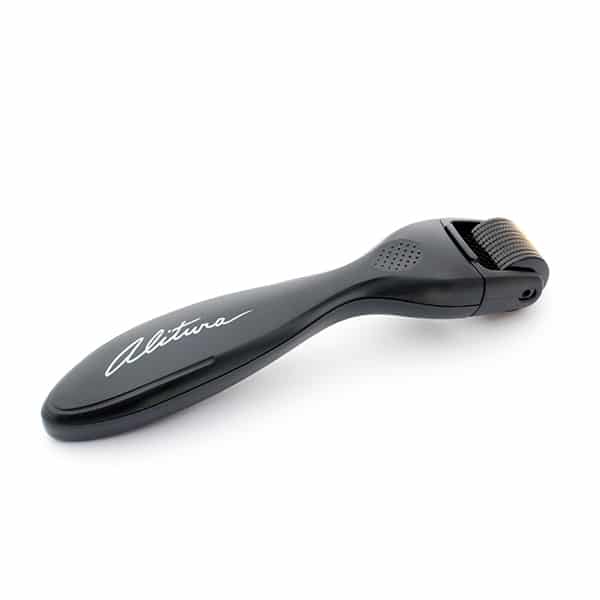 Minimize Alcohol
Unfortunately, not only is alcohol dehydrating it is also a poison in our body. Drink less and of course if you are a smoke that is also aging!
Clean Natural Foundation
Use make-up that is chemical free and allows your skin to breathe. Of course using healthy make-up that is non-toxic makes the world of difference. Bare Minerals foundation is my personal favorite!
Also, make sure you remove your makeup at night time. You want to allow your skin to be clean and nourished with a night moisturizer. 
Lymphatic Massage
Lymphatic facial massage is a great way to tone and firm up your skin. Here is a video that I find extremely helpful!
Green Jade roller
Green Jade Rollers are perfect to give yourself a facial massage. This will boost collagen, reduce puffiness and get your blood circulating! Tone and firm your face and neck naturally with this essential tool!
Overall Thoughts
Remember the best way to treat aging is from the inside, so it is wise to be on an organic diet with lots vegetables, fruits, and green juices. Also drink plenty of filtered water, get as much sound sleep as possible, and exercise moderately as well.
Sometimes we might feel that we don't have enough time to take care of our skin or to follow certain skincare tips, but remember, healthy skin will not only make you look younger but also make you feel younger. Do you agree?