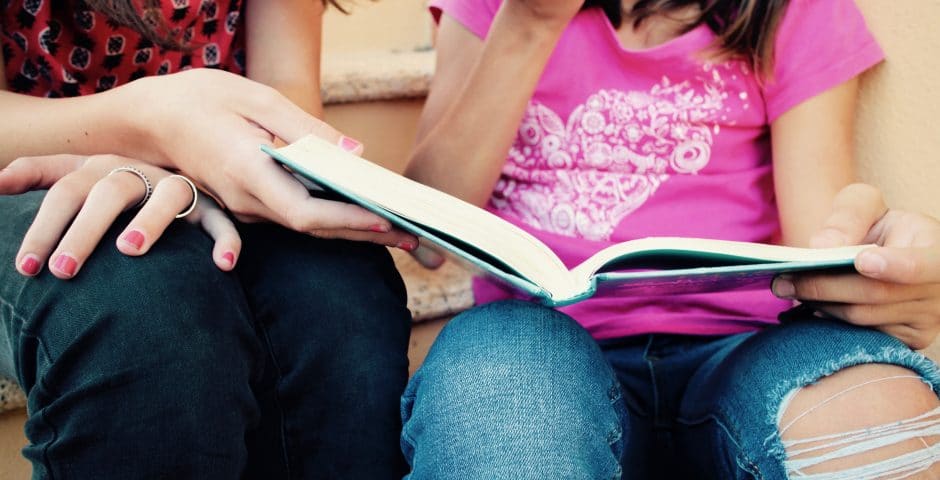 20 Books to Help Kids Cope During the Coronavirus Pandemic
Living in a pandemic has made huge changes to the way we all go about our days! Sometimes it can be difficult to explain these unprecedented times to our kids in a way they can understand.
These books can make life so much easier and teach your children in an entertaining and fun way:
Ages 3 and up
This book is intended to support parents who are having a hard time explaining the COVID-19 pandemic and social distancing to their small children.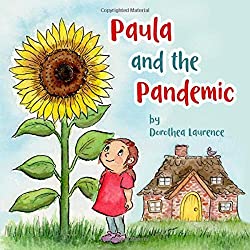 A picture book to help your child process their feelings during the social distancing of the pandemic.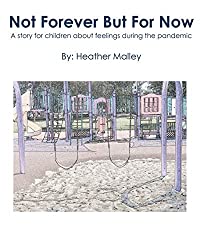 Excellent book for children to understand social distancing during these unprecedented times of Covid. Highly recommend this book!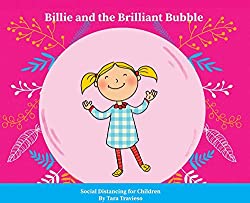 A story about a boy trying to manage racing thoughts and uncertainty about the future. The book focuses on teaching readers to live in the present and to vocalize their feelings. This book can offer children a sense of calm.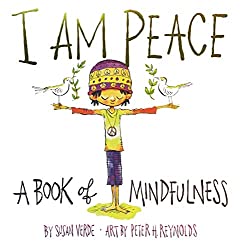 This is a bestselling book that helps children visualize the unbreakable connection between loved ones as a piece of string. A favorite among teachers, social workers, and therapists, the book is meant to soothe children coping with separation anxiety and lonlieness.
This book hits on everything we're experiencing right now but in a safe, child-friendly discussion.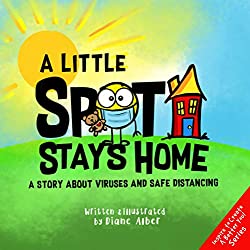 Really helps parents reinforce the importance of wearing a mask in public. As we know, this can be a battle!!
Vibrantly illustrates the wide range of moods we all experience. Kids and adults will appreciate Todd Parr's quirky intelligence as he pays special attention to the ever-changing, sometimes nonsensical emotions that we all feel. Targeted to young children first beginning to read, this book will inspire kids to discuss their multitude of feelings in a kid-friendly, accessible format, told through Parr's trademark bold, bright colors and silly scenes.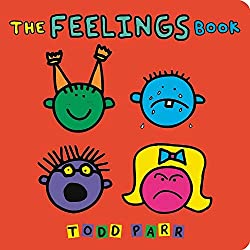 Ages 3-11
This book is awesome for:
Promoting a growth mindset and problem-solving
Cultivating self-confidence
Helping kids deal with difficult emotions and feelings
Preparing them for life's challenges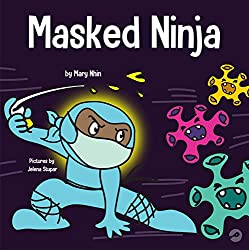 Ages 6-8
The book begins with how this school year will be different, and with that we are engaged right away. There's so much I love about this book–the text, the illustrations, the way Mrs. Barber weaves her ideas together and how they flow from page to page.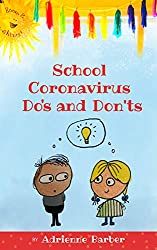 Ages 8-11
My Side of the Mountain Trilogy (My Side of the Mountain / On the Far Side of the Mountain / Frightful's Mountain)
Living with eight siblings in a cramped New York apartment is too much for the little boy in this story, who waves goodbye to his family and heads off to a new and very different life in the wilderness. It's a survival tale involving new experiences like training a falcon to help find food, learning to make fire, and getting frozen into a tree…
Readers accompany the boy on his trail of troubles and learn an important lesson about being able to adapt to new situations. The story is also a great antidote to being cooped up inside, offering an opportunity for bookworms to explore the wild expanse of nature in their mind's eye.
Ages 10-14
This clever, funny and wise book is beautifully written and deals with the idea of mortality in a thought-provoking way, which could help kids come to terms with the fear of death or the thought of losing elderly relatives
Young Adult
Developing Resilience and Adaptability
This strange and difficult time requires adjusting to living in extraordinary ways that demand resilience and adaptability. Students are being asked to adjust to new ways of life, and reading about young people who have shown flexibility in adversity can help them see their own situation in new ways.
Grades 5-8
The protagonist of Dusty Bowling's novel, Aven, is a 13-year-old who was born with no arms. When her adoptive father accepts a position as manager of a run-down theme park, Aven struggles with the transition but makes a friend in Conner, a boy with Tourette's. The two explore the mystery of the missing theme park owner and discover a shocking secret. With her parents' support, Aven becomes a confident young woman—showing readers that persistence in the face of adversity is possible.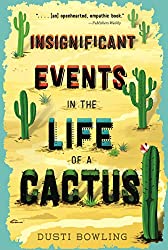 Grades 9-12
Emoni is a 17-year-old mother in Philadelphia who lives with her grandmother and her 2-year-old daughter. Her mother is dead, and her dad lives in Puerto Rico. She struggles with work, raising a child, and schoolwork. When she registers for the culinary arts class at school, she and the head chef bump heads at first, but he becomes her advocate. The book includes recipes—a perfect supplement for this at-home period…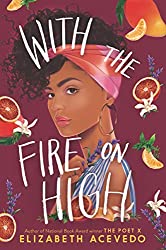 Responding to a Crisis
The following books have teens who encounter and conquer exceptional events.
Grades 5-8
In this book by Deborah Ellis, Parvana is an 11-year-old girl growing up under Taliban rule in Afghanistan. After her father's arrest, her mother and sisters depend on her to keep the family going. It is against the law for girls to go out in public without a male companion, but Parvana, who is small and can disguise herself as a boy, goes out alone, putting herself in danger to save her family.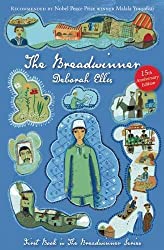 Grades 9-12
When her mother is killed in a car crash, Jess has to go live with her father, whom she hasn't seen in years. He lives in a cabin with no modern conveniences in the Canadian wilderness. When he is murdered and the cabin is burned down, Jess has to figure out how to survive—and how to avenge her father's death. In this fast-paced narrative by Kate Alice Marshall, Jess overcomes many obstacles, including isolation and despair
Finding Laughter and Fun
Laughter relieves stress and reminds preteens and teens they are not alone.
Grades 5-8
Sam Abernathy is an 11-year-old stuck in 8th grade, going to school with the kid he's positive threw him down a well years ago. So not only is Sam stuck with the reputation of being "well boy", but he's also stuck with the kid he's sure gave him that reputation. Sam is a likable character, and right off the bat we really feel for him. Sam struggles not just to escape his reputation, but to make his own, finding his own path. Cooking is the first step on that journey, Sam entering a cooking contest, determined to make it at something he actually enjoys, not what people tell him he should enjoy. It's a fun, funny journey with so much heart that I am 100% on board for.
Grades 9-12
Seventeen-year-old Norris Kaplan has just had his world turned upside-down. When his mother has to relocate to find work in her field, Norris finds his identity as a Black, French-Canadian hockey fan challenged by his new existence in the suburbs of Austin, Texas. While on the surface this is a classic fish-out-of-water tale, there are many more layers to the story. Lots of different elements of identity are brought to bear in Norris's narration: his Haitian/immigrant heritage, racial identity, and viewpoint on American high school stereotypes.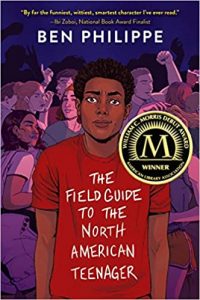 Kindle
In this stressful time, there are losses, uncertainties, and changes, all which can create a lot of feelings. Feelings are never right or wrong, they just are, and expressing feelings can help. This activity book includes journal prompts and activities to help tweens and teens manage stress and anxiety, express emotions, and cultivate creativity and gratitude. Includes a Note to Readers with more information about healthy coping.
Free e-Book
What you then have is "Captain Corona & the 19 COVID Warriors," an e-book for children in grades 1-6 and available as a free download on author Melissa Gratias' website.