20 Hilarious Tweets from Struggling Parents
There are always hilarious tweets, however, quarantine has definitely unleashed some beauties! We have gathered some of the best for your enjoyment.
We know it is a challenging time for most parents right now and realizing you are not alone helps. Hope this brings a smile to your face 🙂  I seriously had some laugh out loud moments with some of these!
1) Homeschooling

2) Love a Good Chat!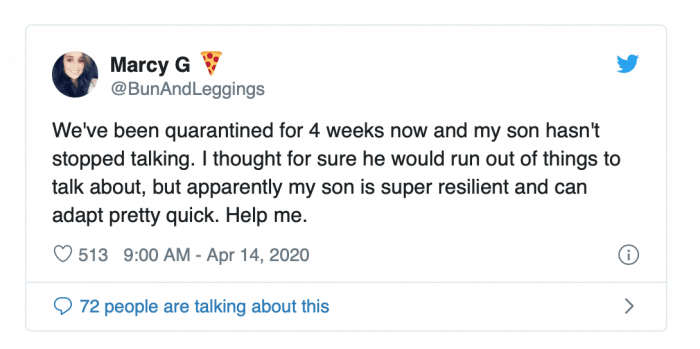 3) I want to Live in My Cocoon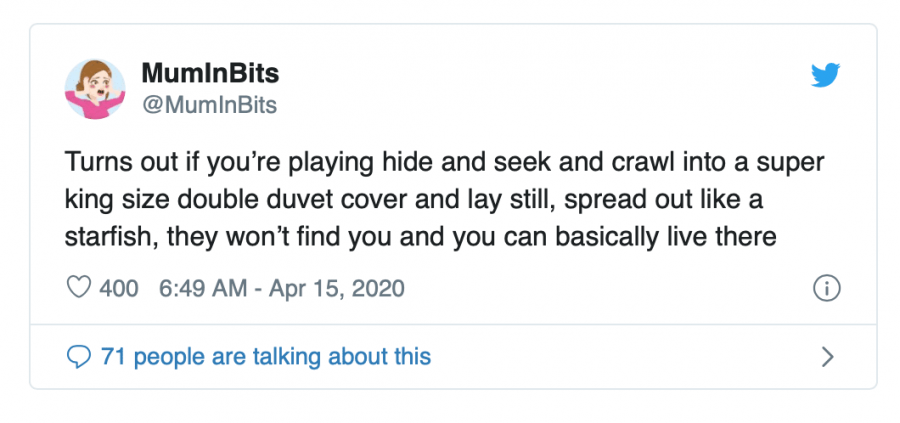 4) Is Fruit Healthy?
5) I am so Productive!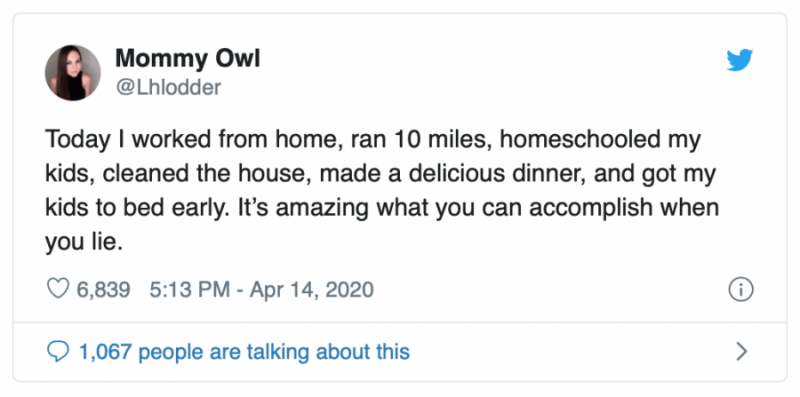 6) No Way!!

7) Love Peppa Pig!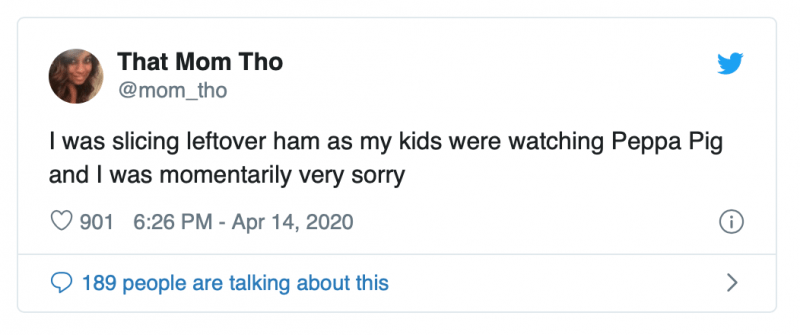 8) I am the Best Cook!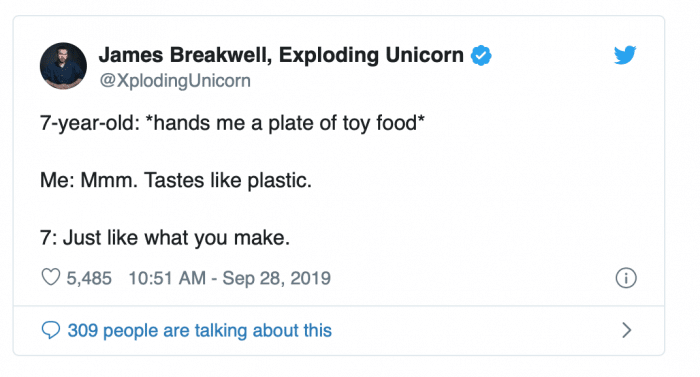 9) What? Who's There?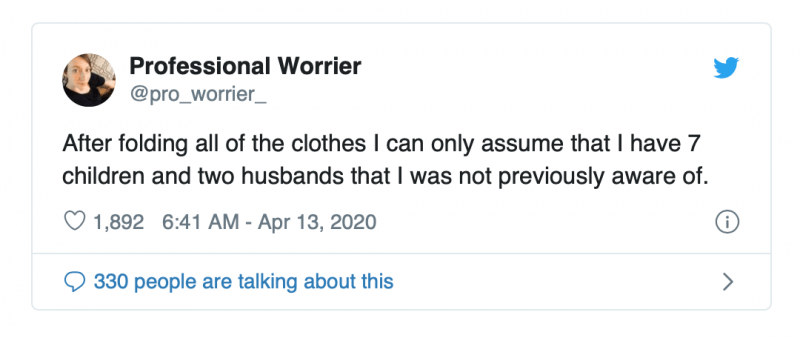 10) Best Arthouse Ever!


11) Groundhog Day
12) Help Me!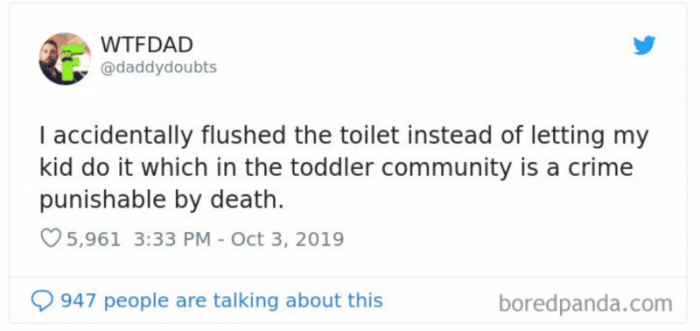 13) Girl Interrupted…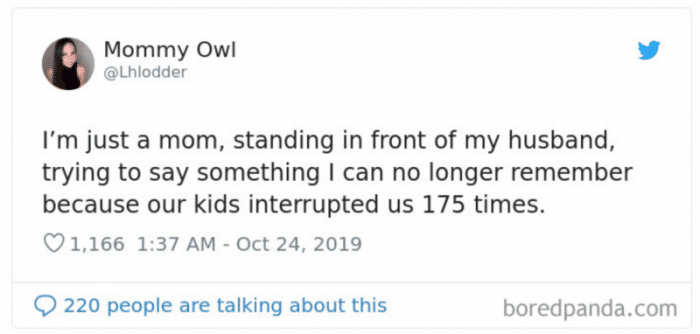 14) How Old Do You Think I Am?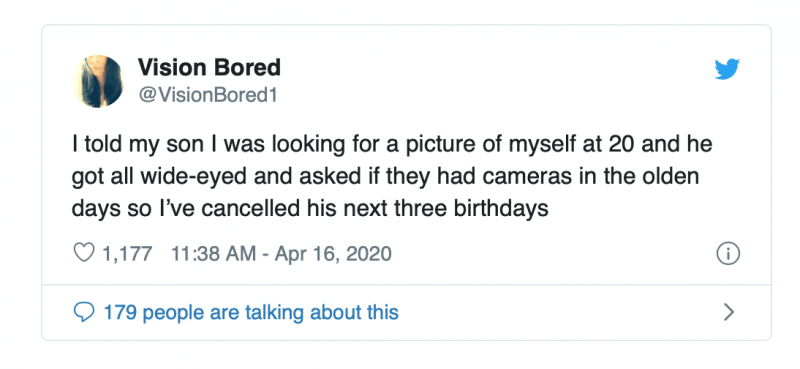 15) Priorities!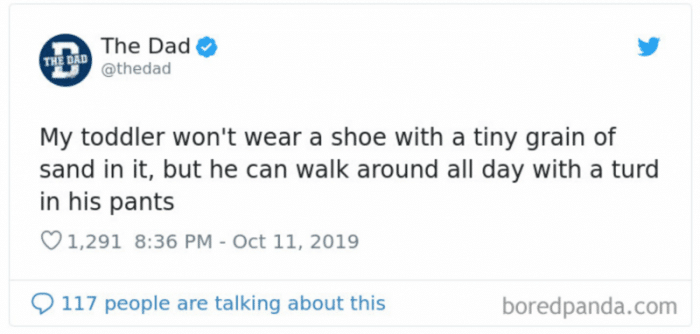 16) Maybe Being a Teacher is Not My Vocation
17) Technology Rules
18) Quarantine Does Not Suit Me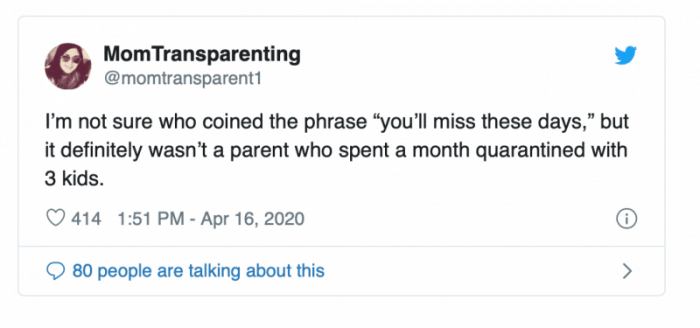 19) Why Do I Bother?

20) Not Sure I Want to Play!