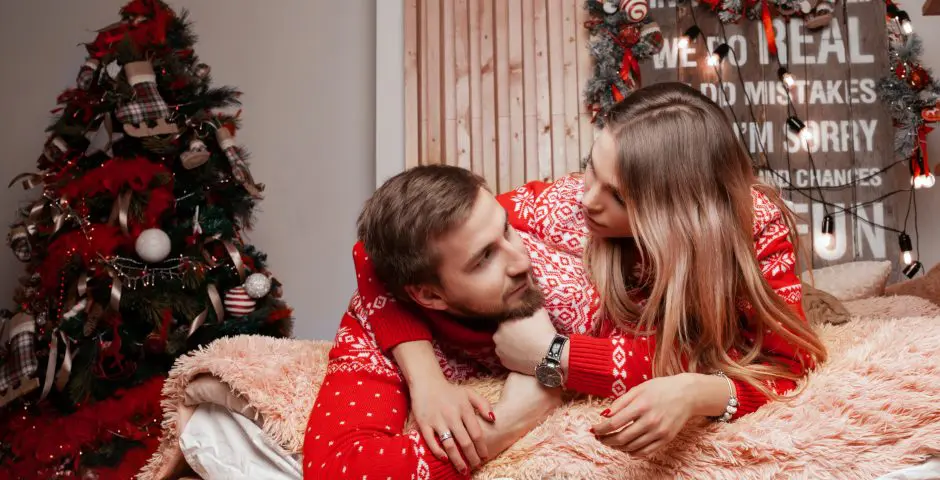 30 Best & Unusual Gifts for Men
Gifts can be so difficult to find for your partner, husband, dad, brother, grandfather, uncle and so on! So, we have done all the work for you and complied an exciting list of gifts that will make his heart sing. Some are unusual and some are just plain awesome!
For the Stylish Man
This kit comes packed in a luxury premium gift box. Buy it for a bearded friend, colleague, family member or husband that could use some beard care products to tame up his beard and mustache!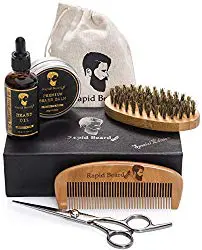 You think men do not like candles? That could not be further from the truth. Especially when they have wonderful masculine scents such as: Whiskey and Tobacco, Midnight Woods, Leather, Sexy Man and Smell My Nuts! 🙂
Officially Licensed from Anchorman… what man wouldn't want a cologne with packaging that actually growls when you open it? This cologne has a clean and refreshing top notes of juniper and fresh air accord while the heart contains lavender and sensual musk. Masculine notes of cedarwood and sandalwood.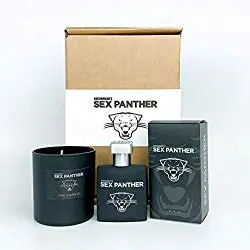 For The Lounging Man
This is a favorite beanbag! Why is this fabulous?
It's huge enough for you to sleep on it.
The quality is incredible
Does not get dirty easily
Extremely durable
Lots of cushion
Flexible (you can use it as a bed or chair)
Provides a lot of support when sitting on it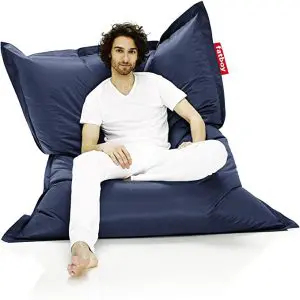 For Harry Potter fans and also for people who just like cool remotes. Everyone will be amazed by its abilities, and it is very user friendly. Easy to program, and even the most technologically impaired individuals are able to master the use after a few coaching steps.  Plus the wand remote is able to work in multiple rooms- bonus!
For the Man who just Needs to Have More Fun
Some reasons why this scooter may be the perfect gift for the man in your life!
Minimalist design Mi Electric Scooter has been awarded the prestigious Red Dot "Best of the Best" Award, as well as the iF Design Award 2017.
At just 26.9lbs, Mi Electric Scooter is a great portable size and weight for carry-ons and for maneuvering stairs and pavements.
Safety lighting Headlights are essential for night riding, yet not all scooters have them. Red taillights flash distinctly while braking as a warning to other pedestrians and vehicles on the road.
Up to 18.6miles on a single charge Several 18650m Ah high-capacity lithium batteries supplied by LG. Smart battery management via the app displays the health of the battery pack and notifies you immediately if there are issues.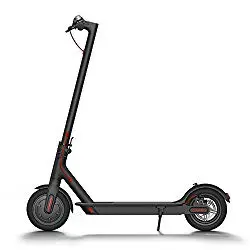 This Foosball Table is not only luxurious looking it is also built to last! There is nothing like a friendly game of foosball. Foosball can rapidly turn from a friendly game to a fierce competition and when that happens you want to ensure you're playing with a top quality table. This handsome foosball table is designed to complement any game room with its durable all wood construction. The Queen Anne Legs give this table a definite majestic look. The score counters are set into the cabinet to give the table a sleek look. Your man will surely want to show this piece off!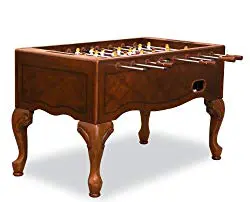 For the Man who Needs to Look After Himself More 
These compression massagers are becoming super popular and here are some reasons why:
Can invigorate your legs and improve body circulation. Provides a wonderful and different massage experience for young people and the elderly.
Relieve Pain and Stress
Stimulate Tissue Repair
Eases Swelling and Edema
Helpful for RLS and Varicose Veins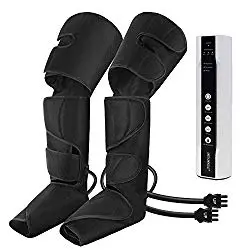 This massager comes highly recommended for those who want to relax, ease stress and help tired muscles. This pillow has 4 deep-kneading shiatsu massage rotating balls to imitate hands and also has optional heat. Perfect buy!
Created by world-renowned chiropractor Dr. Jason Wersland, the Theragun is the world leader in percussive therapy, used by physical therapists, trainers, chiropractors, celebrities, athletes, and over 250 professional sports teams worldwide. So why not buy it for your man? Guaranteed to impress!
Following are just some of the reasons why everyone needs one of these:
Multi-functionality: Tower Fan. And HEPA Air Purifier. In one. Backward airflow mode purifies without cooling or heating you
Connected: Wi-Fi connected. See real time reports, remotely control your machine and create schedules around your day using the Dyson Link app. Voice control using Alexa to turn on/off, turn on auto-mode, and update you on the indoor air quality
Senses: Automatically senses & reports air quality levels on LCD display on air purifier, including ultrafine particles (PM 2.5), allergens (PM10), volatile organic compounds (VOCs) & Nitrogen Dioxide (NO2)
Captures: The sealed HEPA filter captures 99.97% of allergens as small as 0.3 microns makes this an ideal air purifier for allergies, pets, dust, pollen and mold spores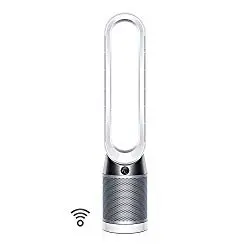 For the Foodie Man

If your man loves coffee he must have this quality machine. Create great tasting espresso in less than a minute. The Barista Express allows you to grind the beans right before extraction, and its interchangeable filters and a choice of automatic or manual operation ensure authentic café style results in no time at all. Woohoo!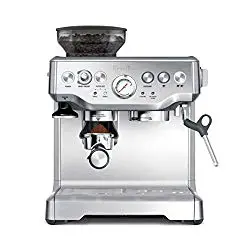 For the The Handy-Man
Need we say more?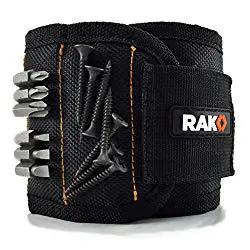 For the Beer Lover
These are genius, his beer will never be warm again!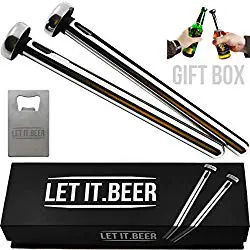 Big enough to hold a growler, small enough to take on your next adventure. He can experience his favorite craft style beer anywhere, in the way the brewer intended– fresh from the tap. Simply insert beer, pull forward tap, push back to top! Yay!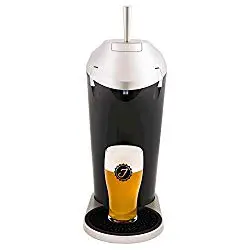 Beer lovers came up with this awesome idea! Because many of our favorite microbrews aren't sold in bottles, they invented the uKeg- the world's most innovative draft beer growler. It keeps beer fresh, cold and carbonated, and goes wherever you go. Toast to flavor and friends!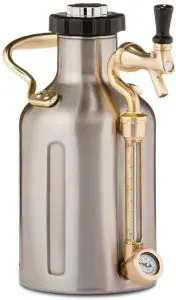 For the Whiskey Lover
We love this unusual and yet super classy whiskey decanter!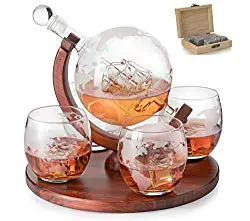 Pure elegance for your Man!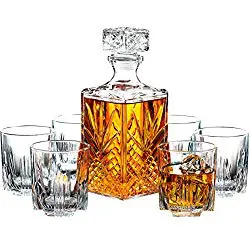 For the Book Lover
With quirky illustrations and a vast array of articles, anecdotes, lists, and games, this book will provide hours of fascinating reading.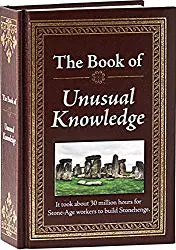 For the Business Man
Perfect for any office, study, or schoolroom! The Magnetic Floating Globe is suspended in mid-air by magnetic technology & Rotates 180 degree while hanging in the air. I want one now!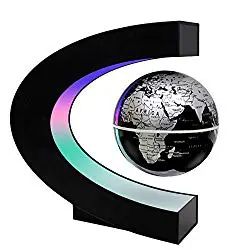 For the Survival and Safety Freak
This is the perfect gift for any gadget lover! The 4-in-1 Tactical Pen is the discreet & practical way to stay ready for any situation. With the strength & power to smash a car window, fend off an assault, & shine light…all while taking notes or clipped on your pocket 🙂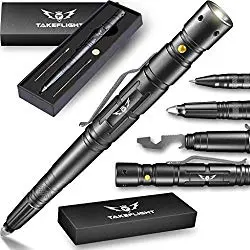 Easy to carry kit which includes: Flashlight, Tactical Pen, Loud Whistle, Compass, Survival Knife, versatile Tool Card, Keychain LED light, Fire starter and Multipurpose scraper.
Every man needs one of these and this one is bestselling, upgraded, and genuine!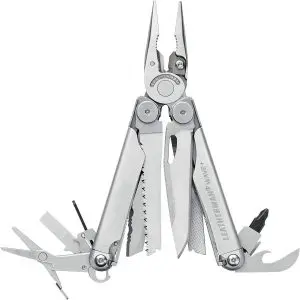 For the Tech Savvy Man
Some of the pros of this super cool watch:
Clock face always on display
Thinner than Series 4 – not as bulky
Handsome, solid, quality build and feel
Perfect iPhone integration and connection
Great haptics
Intuitive controls
Really comfy band which is one touch on/off – no fussing with the band. Great design.
He can keep all his small precious items safe in this cool little safe!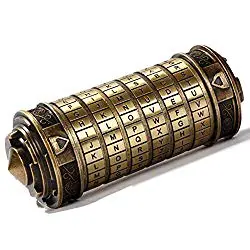 These are becoming so popular and for the music lover, this is a godsend! This Bluetooth beanie is easy to connect to your phone and plays great sound. Perfect for winter time, it is easy to use and the battery life should last for 5 hours (after only 1 hour of charging!).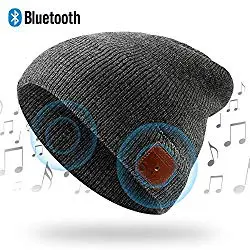 For the Cat Lover
OMG, who wouldn't want this hilarious book!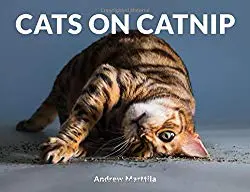 For the Dog Lover
I cannot stop laughing 🙂 🙂 I need a copy now!