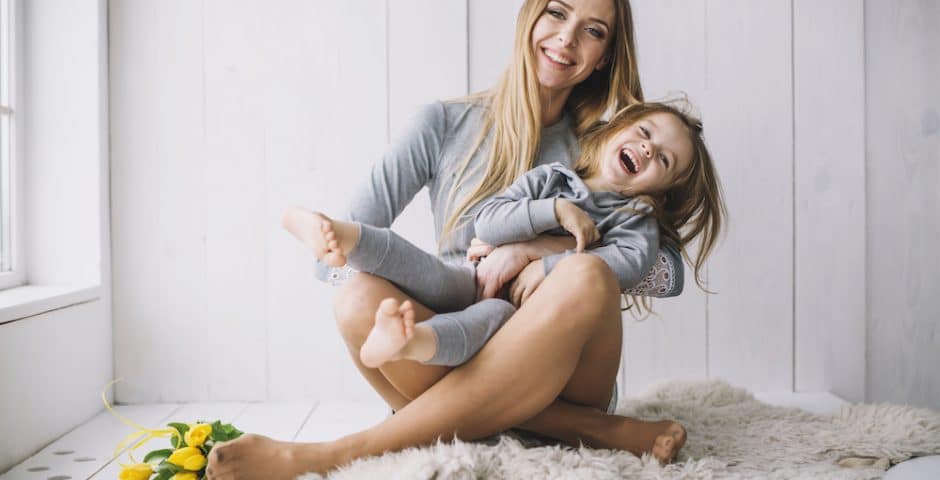 30 Thoughtful Gifts for Mama This Mother's Day
From family photo canvases to flowers, we have found our 30 favorite Mother's Day gifts that your mom will absolutely love. Put a smile on her face! 
For the Sentimental Mom
Turn one of your favorite photos into a gorgeous canvas print. You can choose from many different sizes, however, Canvas Champs have a deal right now that you get a 16 x 20 for free, you just pay for the shipping! Awesome deal.
Canvas Prints offer many wonderful personalized gifts. One that we love is the personalized photo pillow. Moms everywhere will love these! Canvas Champs have 65% off their photo pillows right now too!
These photo books are a wonderful keepsake gift. Mom will cherish all the memories you have collected together all in one book! Artifact Uprising has 15% off everything right now. Use code FORHER to get your discount.
This gift will surely bring a smile to your mom's face! Each month will reveal another favorite photo and remind her what really matters…family.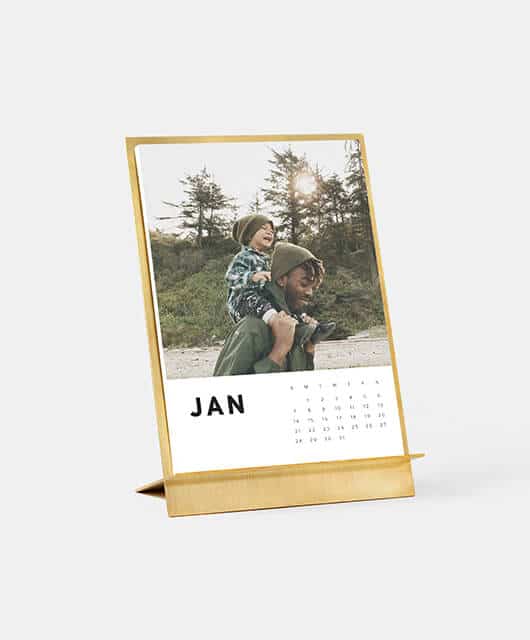 We simply love these photo frame boxes! Display and store your favorite prints with this elevated photo box, crafted of brass and real hardwood.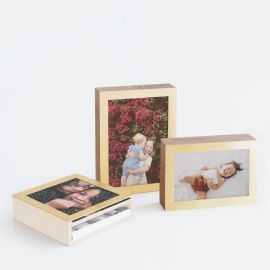 This is such an awesome idea. They use your actual handwriting to custom into this bracelet–making this a true keepsake item!
Fill in this Love Journal. What mom wouldn't love to receiving this personal journal of love messages from you!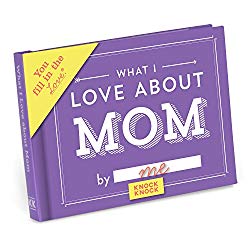 For the Mom in Need of Pampering
Does you mom get tired sore feet after a long busy day? This foot massager provides a comprehensive and relaxing massage, it has 3 kneading intensities and 3 air pressure levels that can be adjusted to personal preference. The soothing heat function can also be controlled independently.
Every mom deserves pure luxury! And this face mask is just that. Luxurious facial gold mask with powerful beneficial ingredients such as real 24K gold and Vitamin E that soothe and smoothe your stress lines away.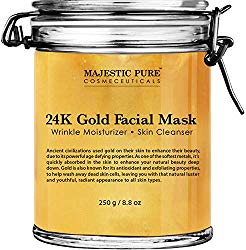 For the Forgetful Mom
Does your mom constantly forget where she has put her keys or phone? Then this is a huge time saver for her. Find lost items with your Tile Pro!
For the Mom Who Likes to Laugh
Check out these fun mugs on Etsy…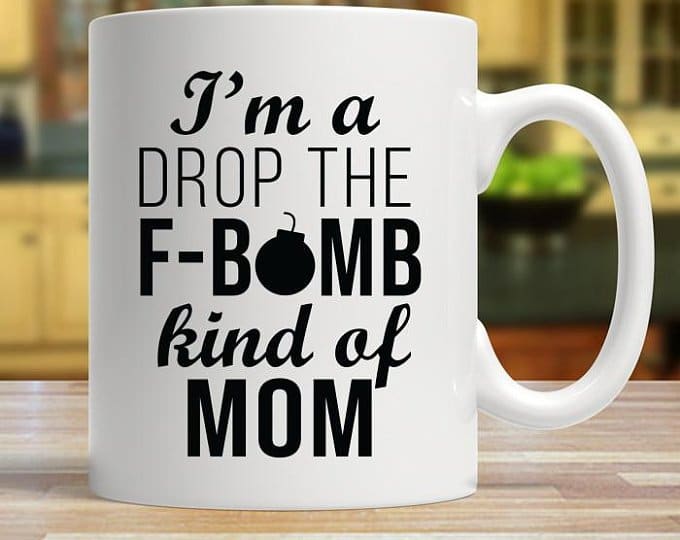 Nursery Hill have these fun 'grow your own' craft cocktail kits. They have 4 different cocktails to choose from. These DIY kits include a pack of organic seeds, organic soil and a hip, urban container. It also includes a muddler and a Mason jar cocktail shaker and straining spoon!
These gorgeous reusable shot glasses hand-carved from Himalaya salt will spice up her next fiesta!
For the Tired Mom
A busy mom will love this mug warmer set! Make sure her beverage stays warm even as the first few hours of the day whiz by.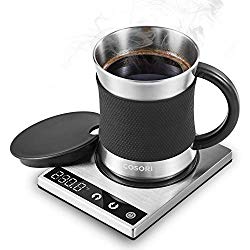 This coffee bar has everything your tired mom needs to make an excellent hot coffee, iced coffee, frozen or even specialty blends!
Art of Tea
For mothers who prefer tea, Art of Tea is our fave – they have a high quality selection of award winning teas. Check out their Art of Tea gift sets.
Surprise your mom with one of these unique light therapy lamp and natural sunrise alarm clocks! For improving sleep, energy, and well-being. Relax and drift off to sleep with dimming sunset and sounds. Colored sunrise simulation alarm clock wakes you gradually with a natural light lamp and a speaker that plays a choice of 5 wake-up sounds, or FM radio with tap-to-snooze.
For the Mom Who Loves Music
These glasses are a riot! Fill to the desired note, run a finger around the rim, and congratulate yourself on creating crystal-clear sound.
For the Mindful Mom
Great for your health and for bringing zen into your space. We love this rectangle style…so modern and chic!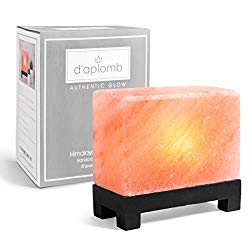 Does your mom love the outdoors? These meditative cement sculptures bring peace, humor, and the art of Zen to off-kilter spaces.
Letter board 
This rustic letter board is the perfect gift for somebody who likes to write positive affirmations, reminders and messages! 
For the Busy Mom
Does your mom need a hand in the cleaning department? This robot automatically selects the correct cleaning mode based on the Braava jet pad type. Choose from wet mopping, damp mopping and dry sweeping. 
Does she need a robot vacuum also? 
Give the gift of peace of mind! Nurture Life helps families by giving parents peace of mind that their kids are being nourished properly, while taking away the stress of planning and preparation.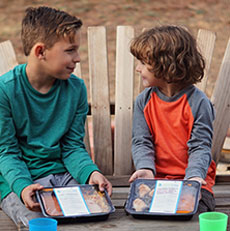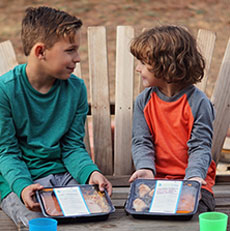 For the Stylish Mom
These antique style mother of pearl earrings are adorable! Check out all of the Black Bow Jewelry Co's awesome collection of heart earrings, you are sure to find the perfect pair for you Mom! Use code: lovemom10 for 10% off.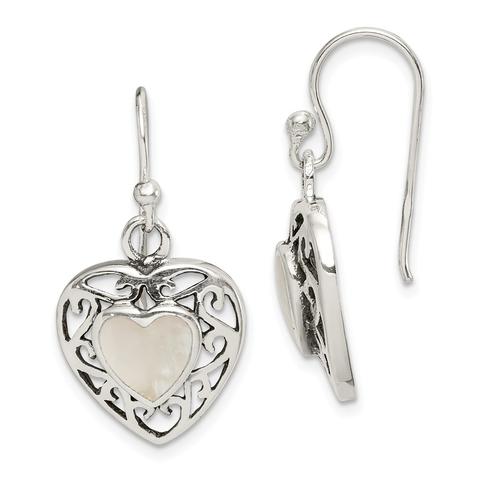 Love this blessed mama t-shirt! Need I say more?
Perfect if your mom lives far away from you! When you turn one on with a simple touch of your hand, its mate emits the same ambient glow, no matter where it is and who is on the other end: Parent or grandparent, niece or nephew, or long-distance significant other.
These wireless earphones are perfect to tune everything else around you out. We have recommended Apple's previous model as their latest model reviews have not been so favorable!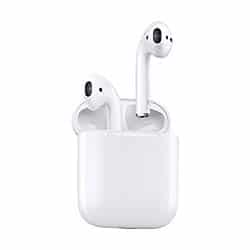 For the Cozy Mom
Every woman needs a soft plush robe!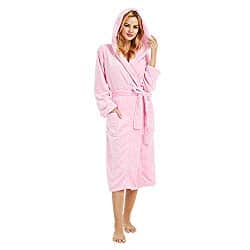 These are the best slippers ever…in my opinion. I have had mine for at least 4 years now and they are still looking and feeling great! I love the souls on these.
Designed in collaboration with the stylists of Better Homes and Gardens
For the Giving Mom that has Everything
If your mom likes flowers, you can order a Mother's Day bouquet and have it delivered straight to her door. Delivers same day within United States. Use code: 10OffFlowers60 for 10% off Flower delivery!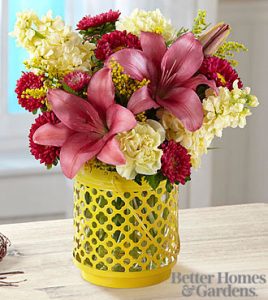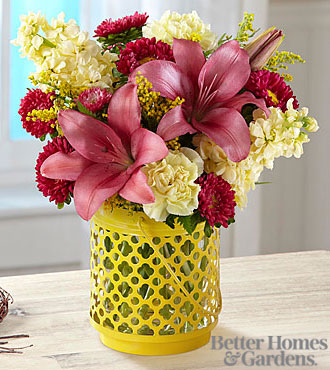 Rescue Gift
If your mom loves being involved in charities and a good cause, then this is the gift for her! At the International Rescue Committee you can buy a rescue gift for your mom, some of these are: A Year of School, A Baby Kit, Care for Mom and Baby, Baby Incubator to name a few. Check them out!