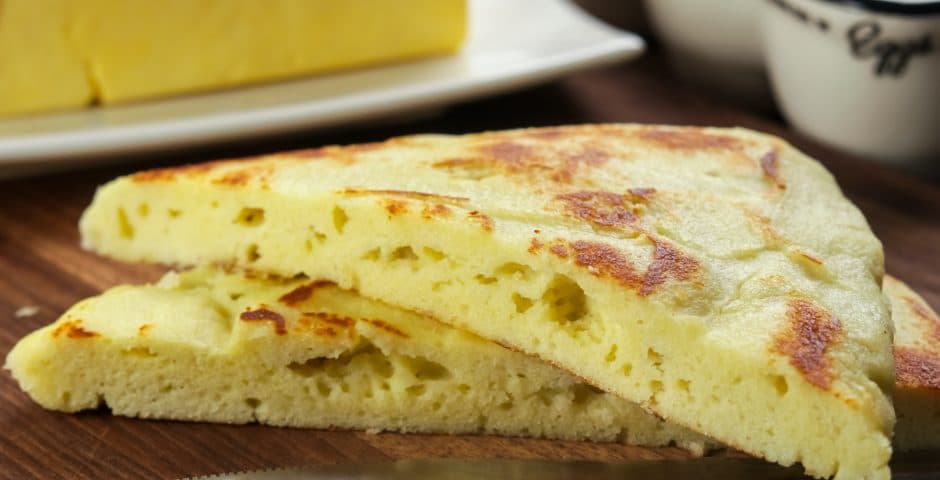 5 Minute Keto Sandwich Bread Recipe
Looking for a super easy and scrumptious Keto sandwich bread? Look no further!
This recipe is from the Custom Keto Diet. Their "Done For You" keto meal plans are completely customized based on your food preferences and weight loss goals. You can visit their website www.customketodiet.com get-diet to start creating your plan. Simply follow it to achieve a successful Keto diet! 🙂
Keto Sandwich Bread
The texture of this bread is similar to a pancake which relies purely on kitchen staples such as eggs, flour, baking powder, and oil. However, instead of milk, heavy cream is used. The result is a light-textured and soft bread which can be paired with a variety of healthy foods. This bread is versatile and so super quick and easy! This is how you make it.
—————————-‐——————
Preparation time: 2 minutes
Cooking Time: 2 minutes
🍽 Servings: 1
Ingredients:
1 large Egg
2 Tbsp Heavy Cream
2 Tbsp Coconut Flour
2 Tbsp Olive Oil
1/2 tsp Baking Powder
Procedure:
1) Pour olive oil into a microwave-safe dish, coating the bottom and sides evenly.
2) Add in egg and heavy cream. Beat until well mixed.
3) Stir in coconut flour and baking powder.
4) Spread the batter evenly into the dish with a rubber spatula.
5) Cook in the microwave for 1-2 minutes or until a toothpick inserted in the middle comes out clean.
Enjoy!
➡️ Nutritional Information:
Energy – 422 kcal
Protein – 7g (7%)
Fat – 42g (90%)
Carbohydrates – 3g (3%)
Free Keto Resources!
Never worry about what to eat next on Keto! Receive hundreds of FREE Keto Snack Recipes here
Need help to keep on track and remember what you should be doing on Keto to be successful? Use this free cheatsheet!
Receive your FREE Keto Cheatsheet here