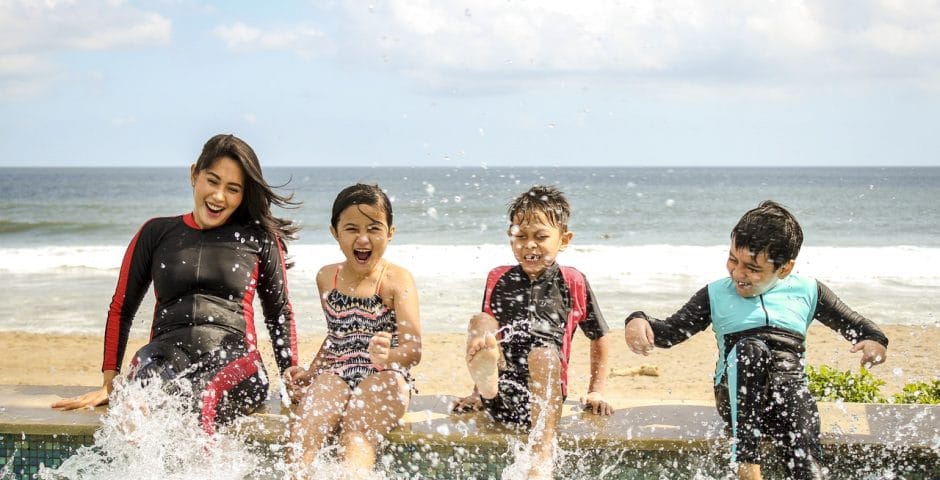 60+ Awesome Experience Gifts your Kids will Remember- Ideas for All Ages!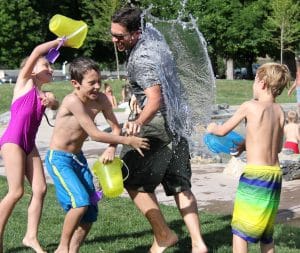 Whether it is for a  birthday, Christmas or another event, you need to give your kids a gift. However, what do you give kids who have everything?
And what about non-toy gift ideas? Do you have an overload of toys in your house, and yet still, the kids are saying they have nothing to do?
When looking at gifts for birthdays and holidays, it is not just about giving them more stuff, but rather, gifting things they need as well.
I love gifts that will make an impact in their day-to-day lives. Here are some awesome ideas they will absolutely LOVE and so will you:
1) Tickets to an event. A broadway show, ballet, concert, magic show etc. One of my favorite memories was going to see the broadway musical, 42nd Street!
2) Make them a photo album of memories from the year. Use an album where it has room for you to write and share why you loved that moment. An album like this one would work!
3) A personalized book.  This is always going to be a favorite of mine because kids light up with these! Who doesn't like a book with their name in it. And they can be given for special occasions or anytime in the year.
4) Subscription boxes are great because they are a gift that just keeps giving. One that we like is a subscription to Little PassPorts. This is a great little box that comes every month & introduces kids to new places in the world or to new science experiments!
5) Children's Theater Season Passes
6) Outdoor Supplies- If you are an outdoorsy family, giving kids their own fishing tackle box or gardening tools can be a big deal.
7) A child's playroom is not complete without a fun hideaway to call their own. A Tee Pee or Tent. A place where they can curl up with a book, giggle with friends, and hide from siblings. Check out the fun selection of TeePees at Crate&Kids.
8) Gift card to a Restaurant for the family
9) Trampoline jump passes
10) Zoo membership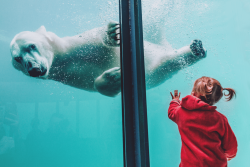 11) Cooking class for kids – or this awesome cooking subscription box 
12) Kid-friendly cooking tools – A must-have for those kids who love cooking!
13) Horseback riding lessons
14) Full session of classes for sport (gymnastics, football camp, baseball etc.) and also gear for it
15) Trip to the bookstore to pick out new books
16) Photo mug – I love meaningful gifts such as these. Put a photo of a special memory, for example, a holiday photo or of their first time skiing experience.
17) Local + National State Park passes for a year
18) Plane ticket to visit someone special (Grandma, Aunt & Uncle, etc.). You can get great priced airfares and accommodation here! Even last minute.
19) Pass to an Art Museum 
20) A Doodle book (for all ages!) and maybe a bonus art kit to go with it.
21) A gift certificate for books – Give a gift card or order a book gift-set.
22) Clothes – Kids love them, and parents appreciate it!
23) Shoes – Always a hit. Kids go through shoes so fast! Find some adorable shoes, clothing & accessories here.
24) Another monthly subscription we love is Kiwi Crate where they send cool STEM projects for your kids every month.  This is so much fun & every month your kids gets to open a new gift!
25) Sunglasses- The gift of protecting our eyes is priceless and necessary for all ages. Check out out some at Janie & Jack and For Teens
 26) A Farm Stay
27) Tickets for child + friend for a local play
28) Pottery Making Classes
29) A sleeping bag and/or a Going to Grandma's Tote. You could include a coupon for a sleepover at Grandma's house (or Aunt's house… from the person giving the gift). Or a coupon for a night to have a cousin or friend stay at your house.
 30) Out of country airfare + accommodation (if you want to be truly indulgent). You can get great priced airfares and accommodation here. 
31) Swim lessons 
32) Aquarium yearly pass
33) A new bath towel or bathrobe.  Kids love getting their special bath towels.
34) Dress up clothes– Give them your old dresses, hats, scarves, etc… 
35) Board Games -Create a game night bundle that kids will love. We love Hedbanz as a family fun game for all!
36) A Train Ride to somewhere they have never been
37) Sewing Craft Kit
38) Musical Instrument + lessons
39) Flower or herb seeds to plant a garden + gardening tools
40) Ballet classes + tutu
41) Ceramic painting class
42) Payment for summer camp
43) A language learning app or software
44) Indoor rock climbing experience
45) A camera to use for adventures – This is a camera and video and is also waterproof! They will love this!
46) Tickets + gear for sports team
47) Miniature golf adventure 
48) Mommy + me music classes 
49) Tickets for Disney on Ice
50) Passes to the local waterpark 
51) Music class gift card
52) Camping gear for a weekend away 
53) A hot air balloon ride 
54) Nail polish and play make-up
55) Temporary Tattoos– kids love to use temporary tattoos. They are so much fun! 
56) Watch – I seriously don't know any child that doesn't love wearing a watch (at least for a week!)
57) Your favorite book from when you were their age.  Re-read it with your child (or grandchild) and then talk about it.
58) Headphones
59) Room decor-  Paintings for the kids' rooms (or personalized things to hang in their room.)
60) "Your Day"- give your kids a day to pick whatever they want. Call it "Your Day." Give them a poster with a bunch of different ideas.
61) Weekend family vacation.  You can give each of the kids a little slip of paper that says "Grab your bathing suits!  We are going to San Diego for the weekend!"
62) Money…in one dollar bills. Give a child ten one-dollar-bills and see a huge smile on their face!
63) Whale watching day trip 
64) Season pass to Attraction (Disneyland, Seaworld etc.)
65) YMCA family pass