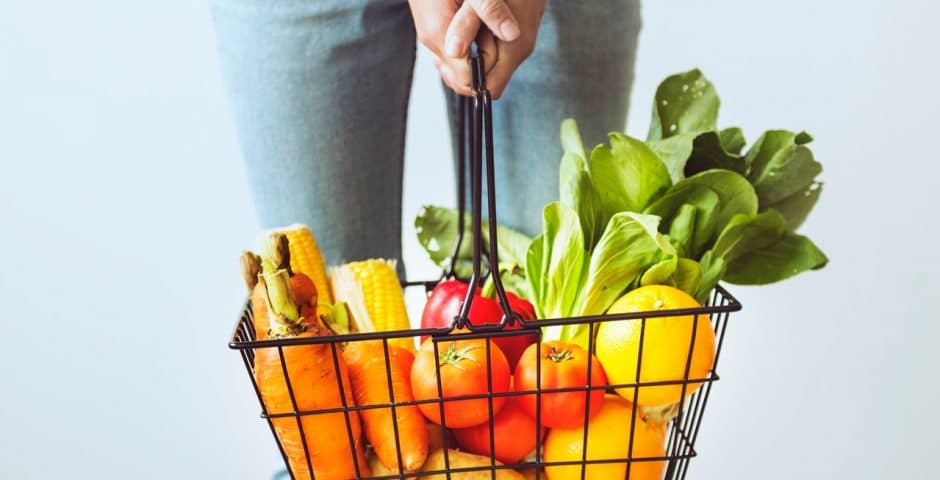 8 Tips for Living Organic on a Budget
I have been feeling the benefits of  buying mainly organic produce now for 20 years! Once you know why it is better for you and the environment, there really is no other choice in my opinion.
Remember, non-organic food often contains cancer-causing hormones, immunity destroying anti-biotics and dangerous pesticides. 
Pesticides by nature are poison. They can cause neurological problems, cancer, infertility, nausea, vomiting, diarrhea, allergies and asthma, wheezing, rashes and other skin problems, ADHD, birth defects and more.
You might think that living organic when on a budget is completely impossible, however, this simply isn't true. You can live a very organic lifestyle without breaking the bank.
Here are some of the ways you can achieve this:
   1.  Check Out Local Farms
Not everybody lives within easy travelling distance of a farm, but if there is one nearby your home, check it out and see what is up for sale. Many farms have eggs and potatoes as a minimum, while other more advanced and working farms will have meat and milk for sale too.
Ask your farmer about his farming practices. Some farmers do not spray pesticides on their crops but do not seek USDA certification to keep prices lower.
   2.  Grow Your Own
You might not have a large garden or space for a greenhouse, and it's very rare that you'll have a home where growing your weekly shop is possible. However, there are definitely things that you will be able to grow in the comfort of your home, such as fresh herbs or tomatoes. You can consider this option depending on how much space and time you have.
Follow these tips from The Organic Consumers Association to grow organic food inside your home year round.
   3.  Prioritize
The Consumer Reports' Food Safety and Sustainability Center says produce is the highest priority thing to buy organic, in order to avoid pesticide residues. Even within that category you can cut costs with this loose guideline: If a fruit or vegetable has a protective peel that you do not eat, buying organic is less important.
In order to avoid antibiotics and hormones, Consumer Reports also states that organic poultry, meat and dairy are of medium to high importance.
Lowest priority are packaged foods, since they are highly processed even if they are organic.
   4.  Shop Around for Comparison
If you have only ever shopped in one supermarket, don't be surprised if you never seem to save any money on your weekly shop. If you are thinking about going organic, it might be time to shop around a little bit and see if there are any savings to be made elsewhere.
The major supermarkets now all have organic produce and products. Trader Joes has a good selection and of course WholeFoods (their 365 brand is always reasonably priced). There also may be smaller organic store near you!
You may be able to spread your shopping out over 2-3 different supermarkets to maximise the deals and offers available across all of them.
Choose more inexpensive grocery store brand products like Trader Joe's, Earth Fare, 365 brand, ShopRite, Wegman's, Kroger, Publix, Harris Teeter.
Regardless of the brand, they are all required to follow the same guidelines set forth by the USDA organic certification program if they contain the USDA organic seal and chances are that you won't be able to tell the difference between a brand name and store brand.
   5.  Opt-Out of Plastic Packaging
You can save some money here, since much of the time we are paying a premium for the plastic packaging that isn't great for our environment anyway.
Wherever possible, buy loose fruit and vegetables (even if it's not organic), and don't use plastic bags to contain them. There are very few items that absolutely need to be contained within a plastic bag, so much of the larger fruits and vegetables can be kept loose.
   6.  Shop Online
There are online stores such as Thrive Market. This website is like a health food store stocked up with non-GMO and organic groceries at drastically reduced prices (up to 25-50% off).
Vitacost and Brandless can also save you money on organic products. Amazon, they basically have every brand available!
   7.  Coupons and Promo Codes
*With more competition out there between organic companies, coupon and promo codes are also more readily available. Do your research before either going to the store or buying online.
*You can also sign up for your favorite brand's newsletter and you will receive coupons by e-mail.
*Join your favorite company's social media pages for special coupons and deals.
*Check out various organic coupon sites. Some examples include Mambo Sprouts, All Natural Savings and Organic Deals for organic food/natural living coupons, and money savings ideas.
*Whole Foods has coupons here every week for various products throughout the store.
*Before you check out online, visit Retail Me Not for online promotional codes and discounts for all your favorite online stores and sources.
*Check out the book, Wildly Affordable Organic, for organic menu planning on $5 a day or less.
  8.  Cut Down Your Waste
Americans waste an estimated 1,400 calories of food per person, per day. Crazy if you ask me! Here are some ways to cut this waste down:
*Shop smart and realistically.
*Save and eat your leftovers.
* Store food where you can easily see them and keep your fridge as clutter free as possible.
*The stems of greens like kale and chard are packed with fiber and nutrients, making them a great addition to smoothies. The tops of beets, strawberries and carrots also make great add-ins.
*If you know you will not have a chance to eat it, freeze food before it goes bad.
*Choose to eat less, use a smaller plate to help you control the amount of food you might eat or end up wasting.
*Raw nuts and flours should be kept in the refrigerator to last longer without going rancid.
*Line your refrigerator's crisper drawer with paper towels to absorb excess moisture, keeping your produce fresher longer.
*Repel bugs by placing a bay leaf in containers of rice, flour and pasta.
* "Sell by" and "expires on" are just two of the many confusing terms companies use on food labels to let consumers know when a product will most likely go bad.
*Buy and keep bananas separated from one another, they spoil slower.
* Those with a green thumb may be delighted to know that coffee grounds make excellent fertilizer for plants. The grounds are high in nitrogen, phosphorus and potassium, which are nutrients that plants crave.
*Turn almond butter, yogurt, sour cream, tahini and cottage cheese containers upside down when stored in the fridge – this creates a vacuum seal, keeping them fresh longer
*Repurpose vegetable pulp from juicing to add fiber to soups, smoothies or make crackers or bread.
*Place limp celery, baby carrots and radishes in water with a slice of potato to make them crunchy again.
*Keep all organic citrus fruits in the fridge – they will last up to 1-2 weeks longer.
*Do not wash organic dark leafy greens or berries until they are ready to consume.
*Store herbs, spring onions, asparagus upright in a large glass filled with an inch of water. To keep basil fresh, trim the stems and place them in a glass or jar of water, just like cut flowers. Loosely cover it with a plastic bag and leave it on the counter
*Learn tips and recipes on how to use over the edge food. For example, make bread crumbs out of old bread and banana bread with overripe bananas.
*Composting leftover food is a beneficial way to reuse food scraps, turning food waste into energy for plants.