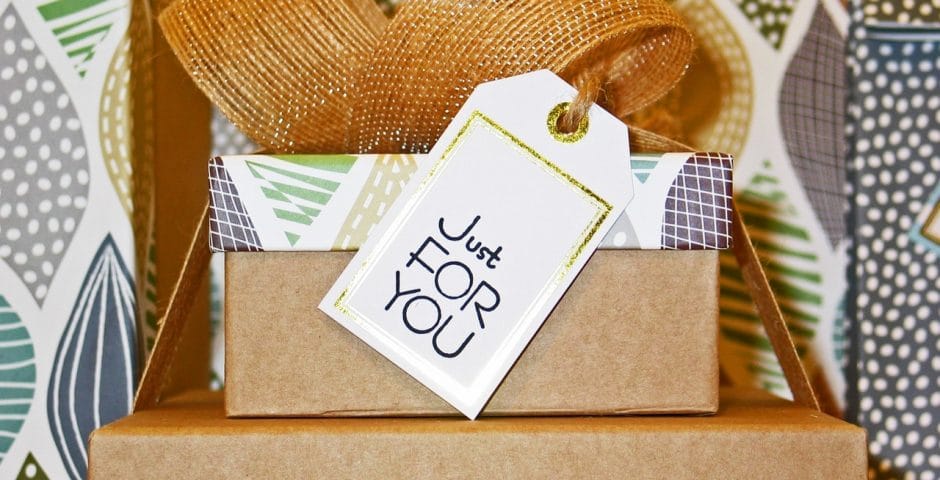 Essential Oils Multi Packs – Our Fave Deals
Our Favorite Essential Oils Multi Packs
Searching for the perfect, high quality essential oils gift set? Or maybe you just want to try out a wider range of highly beneficial essential oils for yourself? Whichever the case, we have found some 100% Certified Pure Essential Oil packs, no additives, fillers, bases or carriers added.
This one from Healing Solutions features a variety of popular essential oils.
1) 28 Essential Oils Gift Set
Ultimate Aromatherapy 100% Pure Therapeutic Grade Essential Oils Set
With a total of 28 bottles of 10mL each, this ready-to-use oils kit makes the ideal gift for a friend who's starting to learn about essential oils, or already has become an aromatherapy enthusiast. And if you're buying oils for yourself and your family, this is just the right starter set to stock your EO collection.
Healing Solutions is proud of the high quality essential oils products they provide, promising the use of pure, organic ingredients. They are so confident in their product that a moneyback guarantee is promised with purchase. 
Oils included in this bulk pack/gift set: Basil, Bergamot, Birch, Breathe Blend, Cedarwood, Cinnamon Bark, Clary Sage, Clove, Eucalyptus, Health Shield (Compare to Eden's Garden Four Thieves) Frankincense, Grapefruit, Lavender, Lemon, Lemongrass, Lime, Patchouli, Peppermint, Cleanse Blend (Compare to Young Living Purification), Relaxation synergy blend, Rosemary, Spearmint, Stress Relief, Sweet Orange, Tea Tree, Thyme, Vanilla and Wintergreen. 
A bit about each oil for your knowledge and personal use:
Basil oil: cleanses, purifies. Known for treating nausea and balancing blood sugar.
Bergamot oil: antiseptic, mood enhancer, stimulating. 
Birch: stimulating, detoxifying, diuretic, astringent. 
"Breathe blend." Recover from cold and flu more quickly thanks to this unique combination of powerful oils that facilitate healing of the nasal passages and lungs. Also great for relieving respiratory discomfort due to seasonal allergies. This blend includes eucalyptus, lemon, pine, tea tree, laurel and cardamom. Cleanse your airways while boosting immunity and killing airborne pathogens that cause illness and discomfort. Reduce inflammation and promote deep breathing to help return the body to a healthy, balanced state.
Cedar wood oil: antifungal, antiseptic, diuretic, astringent and sedative. Improves digestion and heals the skin. 
Cinnamon bark oil: known to balance blood sugar, ground the psyche and soothe the digestive system. 
Clary sage oil: balances hormones, disinfects, calms and clarifies. Used historically in eye treatments.
Cleanse Blend: Citronella, lavender, lemongrass, rosemary and tea tree oils make up this pungently scented, powerfully cleansing essential oil blend from Healing Solutions. Add this mix to your homemade cleaning products such as abrasive cleaners, cleaning sprays, and floor cleaners. Diffuse it through your home to ward off sickness, cleanse after a bout of cold or flu, rid the air of allergens like mold and dust, and leave behind a clean, fresh scent.
Clove oil: a powerful antiseptic that numbs and soothes. Known for use in dental applications. 
Eucalyptus oil: treats asthma, bronchitis, pneumonia and COPD. Please note that this oil has been deemed unsafe for young children because it slows the breathing. Consult with your physician prior to use.
Frankincense oil: is known to relieve anxiety and reduce pain – anti-inflammatory.
Grapefruit oil: cleanses, disinfects, and lifts the spirits. It's known for alleviating feelings of depression. Great for cellulite too!
Health Shield blend: This is a proprietary blend of oils that are well-known to boost immunity and guard against illness. Especially useful in the winter cold and flu season, this blend can be compared to the well-known "Thieves" blend which originates from the times of the plague. This is a powerful germ-fighter that contains lemon, cinnamon, rosemary, eucalyptus and clove. 
Lavender oil: has been long purported for its ability to soothe the nerves and promote restful sleep. 
Lemon oil: cleanses and clarifies. This is an invigorating oil that simultaneously calms and invigorates the mind to improve concentration.
Lemongrass oil: a known insect repellent which also purifies and cleanses. Mix with clove and peppermint to ward off insects this summer.
Lime oil: is antiseptic, antiviral, astringent and restorative. A popular choice for perfumes and aromatherapy alike.
Patchouli oil: purported to be antiseptic, aphrodisiac, astringent, and relaxant. Repels insects.
Peppermint oil: This oil is clarifying, antiseptic, and invigorating. Long used in mouth disinfecting applications such as in toothpaste, mouth rinse and tooth powder.
Relaxation Synergy Blend: This is a unique and pleasantly scented aromatherapy blend of essential oils all known to calm and soothe the nervous system. Try adding a few drops to your essential oils diffuser before retiring for the evening. Includes Lavender, Marjoram, Patchouli, Mandarin, Geranium, Chamomile.
Rosemary oil: Rosemary oil boasts amazing healing and repellent properties. Stimulates, heals, protects. Antiseptic and antibacterial.
Spearmint oil: Menthol and other naturally occurring compounds make spearmint the go-to for skin healing applications. Invigorate the mind and spirit with a few drops of spearmint in a diffuser.
Stress Relief Blend: What's not to love about this soothing combination of Bergamot, Patchouli, Bood Orange, Ylang Ylang, & Grapefruit oils that work just as nicely to perfume your aura as they do to chase away nervous tension and promote a sense of calm, well-being? Add to a spray bottle for a homemade cologne blend, or drop into your diffuser to down-shift the mood of your home, office, studio or spa.
Sweet Orange: Known to be anti-inflammatory, antidepressant, antispasmodic, antiseptic, sedative, diuretic, and even aphrodisiac. A mood lifter and popular choice for household cleaning.
Tea Tree: Powerfully antifungal, treats athlete's foot and ringworm. Great in homemade cleaning applications.
Thyme oil: A proven antioxidant with antiseptic, antibacterial, antispasmodic, hypertensive and calming properties. Used in commercial cleaners.
Vanilla oil: delivers antioxidant, anticarcinogenic benefits, and a known aphrodisiac that's perfect for perfumes.
Wintergreen oil: is a naturally cooling astringent. Use it in skincare applications to provide a burst of inspired energy. This oil also alleviates pain and reduces inflammation.  
2) 6 Essential Oils Gift Set
Plant Therapy Top 6 Organic Essential Oils Set
You receive 6 of 10 mL bottles- Lavender, Peppermint, Eucalyptus, Lemon, Tea Tree, Orange3) Great for Kids!
Plant Therapy Essential Oil – KidSafe Starter Set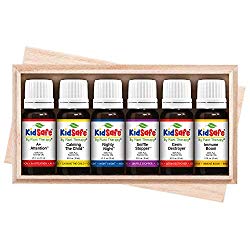 Love this one for kids! This set contains 10 mL undiluted bottles of A+ Attention, Calming The Child, Germ Destroyer, Nighty Night, Immune Boom, and Sniffle Stopper. Who doesn't need all of those?
"This information is not meant to serve as medical advice. If you have any concerns or are experiencing symptoms of any kind, please consult with your physician."