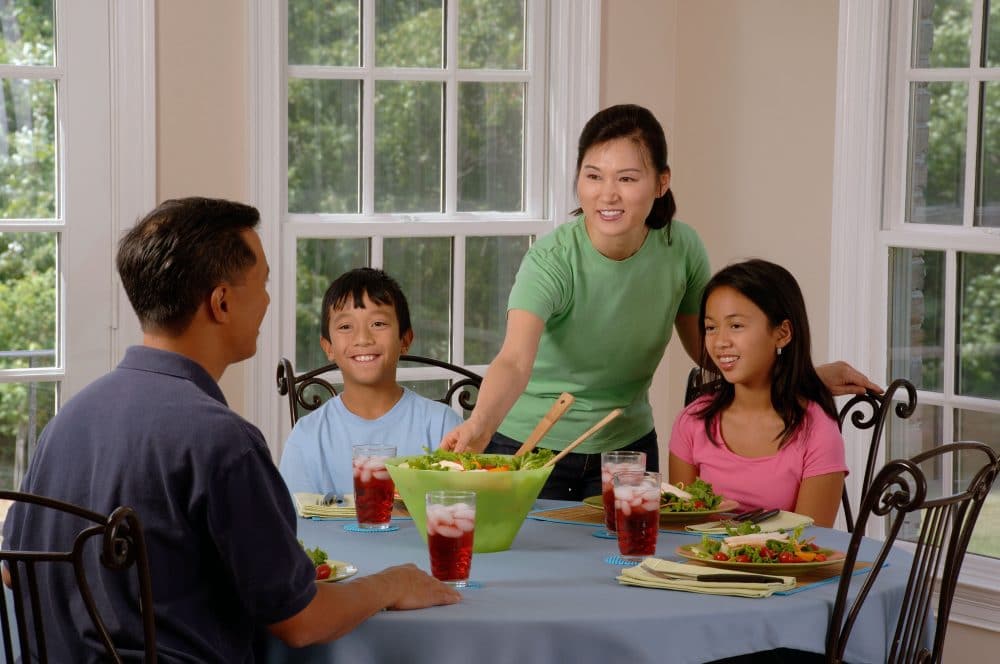 Giving Children the Gift of Healthy Eating
I love this article because it focuses on more than what you feed your kids! It also talks about the importance of the way we eat. Most people skip this crucial part of the process. 
Giving Children the Gift of Healthy Eating
The old adage "We are what we eat" is true, but we are also the way that we eat. This distinction is particularly important when teaching kids how to eat balanced meals. The manner in which we present and handle mealtimes with our children is more vital to fostering healthy eating than the food itself.
But this post isn't about the art of food presentation and colorful garnishes (a hilarious thought, really, considering my lack of talent in the kitchen). Instead, I've collected some simple suggestions for instilling healthy habits and a positive, mindful approach to eating.
Tummy Wisdom
We're born with the ability to listen to our tummies, and the key to healthy eating is to keep doing that.  Our job as parents is to ensure that this important message doesn't get obstructed by extraneous issues like our worries that children aren't going to eat enough (or at all) without our nudging.