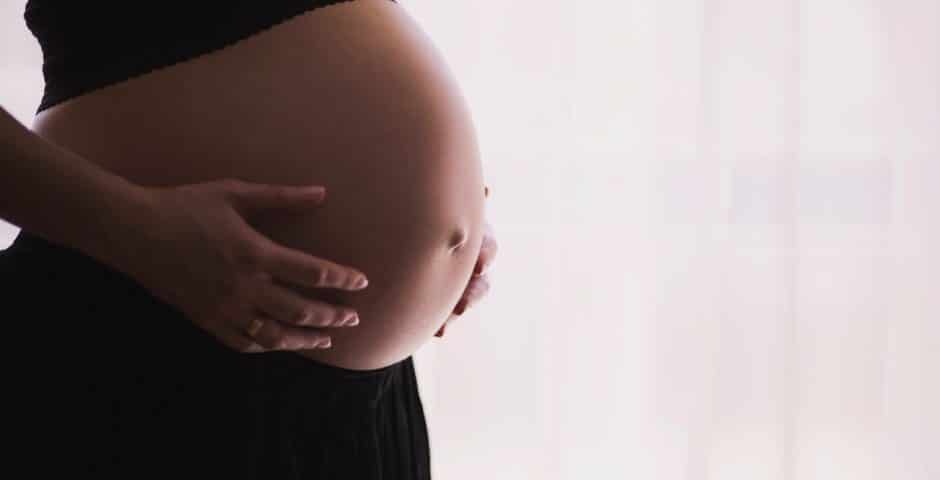 Healthy Pregnancy – Top 5 Prenatal Supplements
To make sure you have the healthiest pregnancy possible, you will need to supplement your diet with a prenatal. Unfortunately, our diets alone do not usually provide enough of the essential nutrients and vitamins required for healthy fetus development.
We also recommend you start taking your prenatal at least a few months before conception and also after birth, especially if you are breastfeeding.
Alongside these supplements, please make sure you have healthy, well-balanced meals. Full of fresh organic fruits, vegetables, and whole grains.
When shopping for a prenatal multi-vitamin, look for these eight nutrients that are especially important during pregnancy (amounts are per day and recommended by the American Congress of Obstetricians and Gynecologists):
Folic acid: 600 mcg
Iron: 27 mg
Calcium: 1,000 mg (note: most prenatal vitamins don't contain this much calcium, so you if don't get enough from your diet, talk to your doctor about taking a separate calcium supplement)
Vitamin D: 600 IU
Vitamin A: 770 mcg (Note: The safest form of Vitamin A is beta-carotene or other carotenoids.)
Vitamin C: 85 mg
Vitamin B6: 1.9 mg
Vitamin B12: 2.6 mcg
Consider it a bonus if you find a prenatal that also contains omega-3 fatty acids (otherwise buy one separately). There is strong evidence indicating that omega-3 fatty acids,  in particular DHA, may play an important role in the development of your baby's brain and nervous system. The March of Dimes recommends you get 200 mg of DHA a day through diet or supplementation.
Our Favorite Prenatal/Postnatal Recommendations: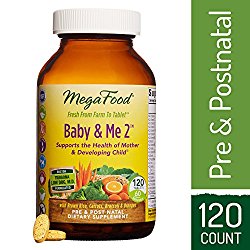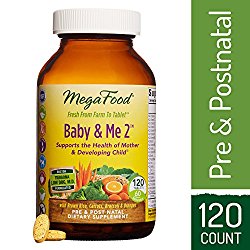 This is a top quality prenatal. Unlike other brands that use cheaper but harder to absorb ingredients, Baby & Me is loaded with nutrients in forms that are easy for your body to actually use. You get the perfect amount of vitamin D and more than enough folic acid by taking the recommended two pills a day.
This food-based vitamin contains no animal products, making it a safe choice for vegetarians and vegans. It offers plenty of folic acid, iron, and a vitamin B complex to help sustain energy.

Packed with probiotics, ginger, and zinc, this prenatal vitamin is intended to support the immune systems of both mama and baby. It's a raw, vegetarian, gluten-free, and dairy-free option.

Honest Co. uses a coating of natural vanilla instead to make their once-a-day prenatals easier to swallow. Digestive enzymes, derived from pineapple, papaya and kiwi, help the pills better settle in a sensitive stomach too.

With this option, you receive one multi-vitamin tablet and one DHA/EPA liquid gel to take daily. There is no need to take a supplement for omega-3s. 
One A Day Women's Prenatal multivitamin tablets contain at least 100% of the Daily Value for key nutrients like Folic Acid and Iron. One A Day Women's Prenatal liquid gel contains DHA, an Omega-3 fatty acid that helps support healthy fetal brain and eye development during pregnancy.
If you take a prenatal that does not already have DHA, you can take this one along with your prenatal! With 480 mg of DHA per serving, Nordic Naturals Prenatal DHA generously fulfills the international expert-recommended daily intake for DHA, providing safe and effective omega-3 nutrition to moms and babies alike. This essential nutrient is important for maintaining cellular fluidity, and supporting normal memory, cognition, and emotional well-being.
Talk to your doctor about the right type of prenatal vitamin with the compounds that you need. Also know that taking them is not a definite guarantee that baby will not have issues, but it is a safeguard. There is still genetics and other environmental factors to take into account.