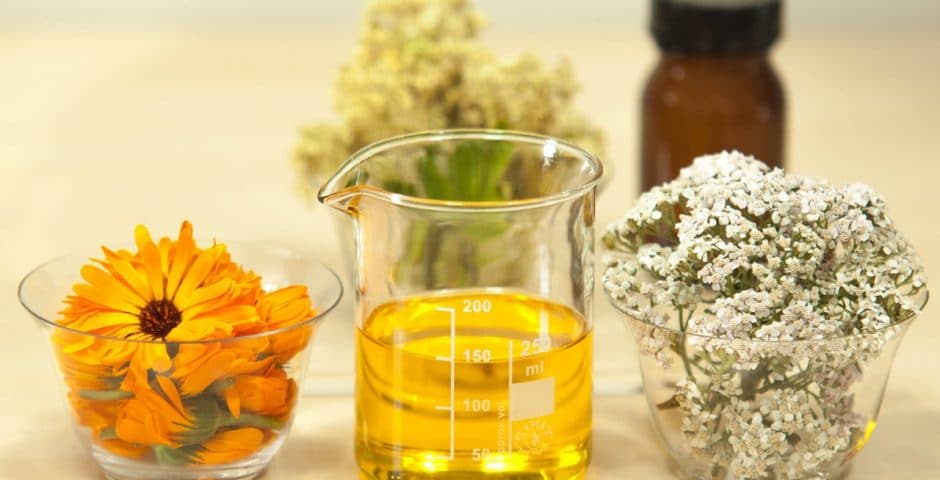 How Essential Oils Can Help Build Your Immunity
Essential Oils Overview
Are you wondering how essential oils can help you build natural immunity, especially during the dreaded cold and flu season? Before we discuss the best immune-boosting essential oils, let's get a better understanding of essential oils in the first place: what they are, and how and why they work.
Essential oils are, essentially, the essence of a plant. If you want to get poetic about, it, you could think of a plant's essence as its "r'aison d'etre" or reason to be. In philosophical terms, we can say that the essence is the plant's ultimate purpose, and if we're talking science we would probably just say the plant's healing components or medicinal properties, in a highly concentrated form.
The most powerful, healing component of certain, medicinal flowers and herbs comes from the oil of the plant. So we call this the essential oil.
The plant's oil is extracted through a distillation, or steaming process in some cases. This is where the leaves, stems, bark, flowers, and/or seeds of a particular beneficial plant are heated using steam until a chemical reaction occurs that causes the oil to secrete from the plant. Lavender oil is often distilled in this manner.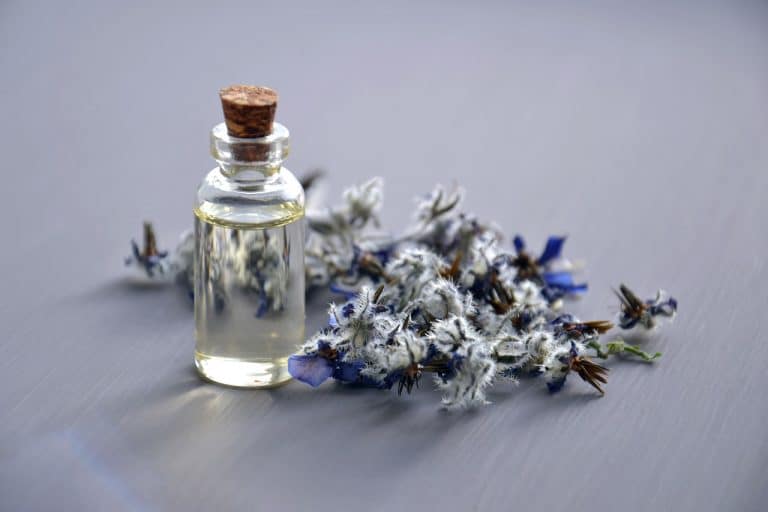 Beneficial herbs and other plants can also be simmered in a carrier oil for several minutes until the essential oil of the plant is secreted.
Another method of extracting the essential oil from a plant is more of a slow process. This involves placing the crushed leaves, stems, seeds, bark and/or flowers of a plant in some type of carrier oil, storing in a protective jar, and allowing the mixture to soak for several weeks until the oil from the plant has been extracted. 
The reason this works is because oil attracts oil and the molecules want to stick to each other. So if you submerge something in an oily substance, the oil molecules of the carrier will attract the oil molecules of the plant that you're trying to extract essential oil from.
For a specific example, let's talk about the power of citrus fruit, like lemon. Lemons are known to be high in vitamin C, which fights infection. Sure, you can squeeze lemon into your beverages to increase the amount of vitamin C in your body. But what if you wanted another option, where instead of having to stop and cut fresh lemons to sip in your drinks all day, you could breathe in lemon-infused air particles and send their healing benefits directly to your bloodstream via inhalation?
You can do this. It works as follows. Lemon essential oil is created by mashing the peel of the lemon plant and submerging it in coconut or another carrier oil, in a dark colored jar, for several weeks until the essential oil is extracted. Remember, the essential oil is a highly condensed form of the plant, which means that it only takes the tiniest amount to derive specific benefits. 
So instead of having to drink tons of fresh lemonade, you can use the concentrated, powerful form of this plant, which is lemon oil. And you can inhale it directly from the air into your lungs which then crosses into your bloodstream to deliver its protective and healing benefits.
There are many different essential oils, used for many different healing purposes. Some of our favorite immunity supporting ones include: Eucalyptus essential oil, Rosemary, Clary Sage , Basil, Tea Tree, Oregano, Thyme, Ginger and Frankincense.
"This information is not meant to serve as medical advice. If you have any concerns or are experiencing symptoms of any kind, please consult with your physician."