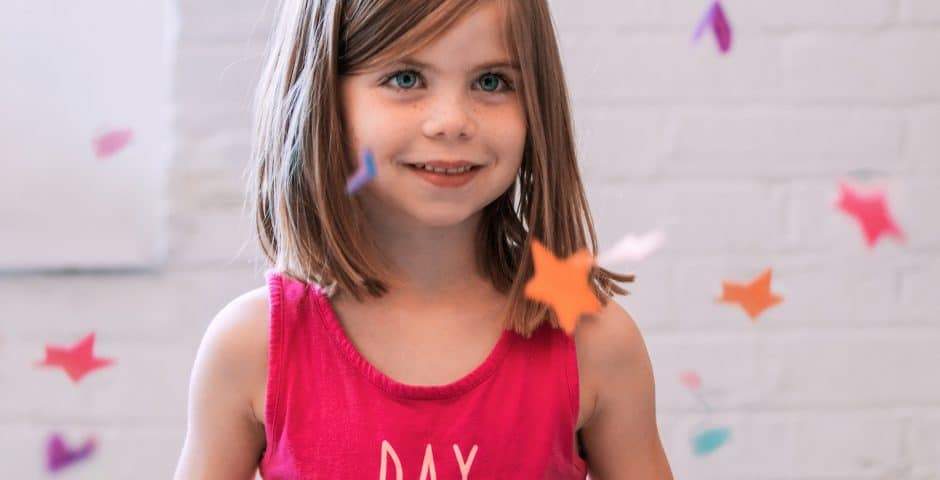 How to Choose Safe, Affordable and Reliable Childcare for Your Kids 
Most parents need a reliable choice in daycare options for their kids. It doesn't matter what your work/home situation is. You could be a full-time working parent. You could work seasonally, such as teachers and people who run seasonal businesses. You might be someone who works from home, but you need to delegate your child's care and enrichment to someone else because you are so busy.
Even if you're a stay-home mom or dad, there will always be those times when something comes up and you're scrambling for a reliable child care option that you can turn to in a hurry. You want it to be a person or a group of care givers whom you can trust. 
The Ideal Child Care situation should offer you and your child…
A safe place for your child to stay and be cared for in your absence
Opportunities to learn, play and create in the presence of relatively same-aged peers
A balanced day that includes meals, some active time, some quiet time, some outdoor time, and a mix of structured and unstructured play and activities
Kind, caring and nurturing individuals who will respect your child's individuality while offering the opportunity to learn and socialize
Professional care givers who are capable of managing more than one child at a time in a group play and group learning environment, as well as handling tricky behavior situations and emergencies such as injury or sickness
Here are some options to consider:
Licensed Day Care Facility
This is a non-residential facility equipped with a combined play and learning environment for children to thrive under supervised professional care. Day care centers may provide both a set child care schedule at a standard rate that's agreed upon before your child is officially enrolled, and drop-in hours that are billed a la carte as needed. Many day care centers offer a tiered program and pricing structure that allows parents to set a schedule that works for them.
They may also offer a combination of preschool and educational opportunities for older children, as well as activities such as arts, crafts and sports, and routine outings. "Summer camp" can be an attractive option for working parents when school is out in summer time, ensuring that their children will still retain the high level of care while engaging in summer time fun such as outdoor play, child-appropriate movie outings, trips to the pool for swim lessons, arts and crafts, and enrichment activities that combine play and learning.
Corporate, On-Site Childcare at Your Job
Some large corporations offer on-site child care by licensed professionals. This is a convenient option for parents who travel a far distance to work each day, or who would rather know that their child is being cared for by professionals that are in close proximity. On-site child care gives you the opportunity for flexible pick-ups and drop-offs, and allows you to become familiar with the people who are caring for your children. Additionally, coworkers will likely have children enrolled in your company's day care facility as well, which means increased familiarity, comfort and trust for everyone.
Private Home or "Family Day Care" Center
This is the type of small-group day care that is operated out of someone's home. Many parents opt to find child care within their own neighborhoods, as it increases comfort and familiarity. For example, a little friend of your child whose mom offers day care on your street could become a life-long buddy who attends your child's school. Just like any non-residential day care facility, a private home day care center should be licensed by the state which means the quality must adhere to industry standards and they will be required to provide specific accommodations and activities.
Nanny or In-Home Child Care Provider
A nanny is typically hired for a regular number of hours of in-home child care per week but does not live in the same home as the family the way that an au pair does. A nanny may be the right choice for full-time working parents who have careers outside of the home and may need a "second in command" who essentially assumes child-rearing and house cleaning duties in Mom's absence. Ideally, a nanny would also have a driver's license and be able to safely and reliably transport kids to and from school, activities and appointments as needed. You can get references and a background check through an agency that handles this type of search. We recommend you do a FREE Nanny Search at Nannies4hire.
Au Pair
An au pair is a live-in child care provider who has come into the country from overseas and is staying here temporarily. An au pair is a more committed form of child care where the individual lives in your home and is offered room and board as well as paid a stipend for a set number of contracted child care hours for the year, which typically do not include housework. Families who host an au pair may also be expected to fund  education for the au pair. If you're looking for this type of help, you should seek out local approved agencies who can guide you through the interview and hiring process. The U.S. Department of state oversees regulation of such agencies.
Babysitter
Most people think of teen-aged family members and neighbors when they see the word babysitter. However, some babysitters can come in the form of a retirement-aged grandma who lives locally and can provide care for your child or children on an hourly basis, as needed. Babysitters are not licensed child care professionals, but they can attend classes to improve their proficiency and increase value for their customers, thereby commanding a higher rate of pay. A babysitter would ideally be able to offer services such as child care, light house keeping if needed, and possibly transportation to and from activities.
Family Member Who Babysits
Some parents have the option of relying on grandparents, retired aunts or siblings who can provide stay-at-home care for their children. In many cases, the child care will be offered free of charge, but you may prefer to work out a pay rate to ensure that the schedule stays consistent with your needs and that any expenses will be taken care of by you. Free child care by a family member may at first seem highly appealing, but sometimes this can become an awkward situation as parents may have specific requirements and wishes that family members do not respect or are not willing to honor for whatever reason.