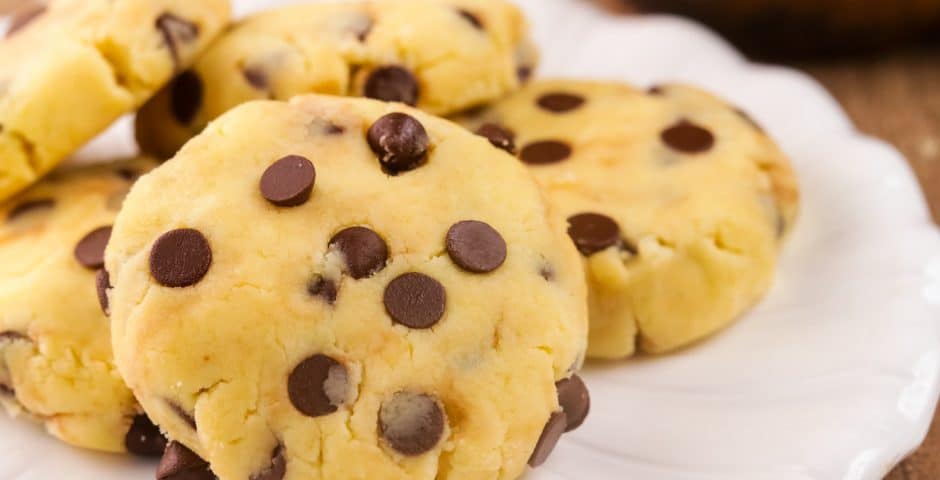 Keto No-bake Chocolate Chip Cookie Recipe
This recipe is from the Custom Keto Diet. Their "Done For You" keto meal plans are completely customized based on your food preferences and weight loss goals. You can visit their website www.customketodiet.com get-diet to start creating your plan. Simply follow it to achieve a successful Keto diet! 🙂
No-bake Chocolate Chip Cookies
Have you just started with your keto diet but you already miss your all-time favorite chocolate chip cookie? Worry no more as we have the perfect cookie recipe that's so good!!
A dessert or snack with just the right amount of sweetness that's still low in carbs. So, go ahead and treat yourself by trying this no-bake chocolate chip cookie that is packed with goodness!
—————————-‐——————
Preparation time: 1 hour
🍽 Servings: 6 cookies
Ingredients:
4 oz Cream cheese, softened
2 oz Butter, softened
1 Tbsp Erythritol
1 tsp Vanilla Extract
1/3 cup Almond Flour
1/4 cup sugar-free Chocolate Chips
Procedure:
1) Combine cream cheese, butter, erythritol, and vanilla extract in a food processor. Pulse until smooth.
2) Add in the almond flour and blend until into a smooth dough.
3) Fold the chocolate chips into the mixture.
4) Divide the dough into balls and gently flatten into shape.
5) Chill until ready to serve.
➡️ Nutritional Information:
Energy – 136 kcal
Protein – 2.7g (8%)
Fat – 13g (87%)
Carbohydrates – 1.8g (6%)
Fiber – 0.7g
Free Resources!
Never worry about what to eat next on Keto! Receive hundreds of Keto Snack Recipes here
Need help to keep on track and remember what you should be doing on Keto to be successful? Use this free cheatsheet!
Receive your Keto Cheatsheet here