Letting Go of Guilt-Driven Parenting After Divorce
As a parent, no matter how hard we attempt to protect our children–we cannot stop our children facing hurts, disappointments, fears, and separations–in both childhood and in life.  It is painful to watch and is all the more painful and guilt-inducing, when we feel that our children's hurt is somehow been created by us directly, or that maybe there was someway that we could have prevented it.
Divorce is generally not easy for everyone involved. However, separation is necessary in some cases. So rather than parenting from guilt, it is important to let go and do the very best parenting job possible!
The main ingredient to a happy child is that they feel loved. So as long as we make sure they know they are loved and not to blame for the circumstances, this is a great foundation.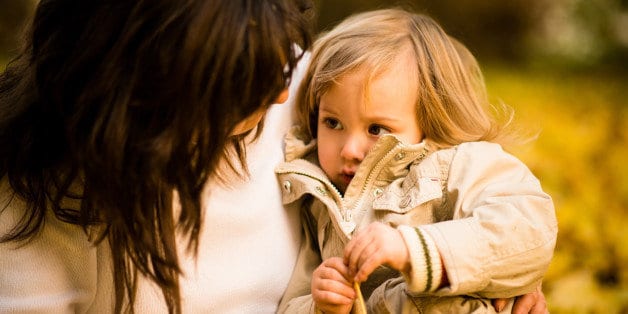 The Effects Of Guilt-Driven Parenting After Divorce
Over the years I have felt guilty for putting my children through divorce. I have felt guilty that their home would forever be changed. I know I am not alone. So many divorced parents feel the weight of guilt, because now their children's lives become a life of twos. Their kids will be shuttled between two different homes, two different families, two different worlds. We all have felt that guilt at one time or another. The big problem is when that guilt takes over and drives how you behave as a parent. It can manifest in different ways, but, there are three that seem to be most dominant.
1. Guilt can cause parents to be too strict and controlling.
The breaking apart of the family unit, the separating, the one shall become two is painful and messy. Everything can feel out of order and chaotic, making parents feel a loss of control. This can be worse when the kids are with their other parent and out of guilt, the parent will become overly controlling in an attempt to bring some sort of stability and order out of disorder and instability.
Some go as far as to try to control the kids while they are with their other parent. I've seen this happen through strict guidelines of how clothing and toys are handled. If you have caught yourself yelling to your child how dare your dad not send your polka dot socks with the pink bows back with you, then this might be you.
2. Guilt can cause parents to be too lenient.

Just as some become more controlling, more parents become the opposite. They don't set guidelines and boundaries for their children, allowing them to behave however they want. They do not set consequences for bad behavior…