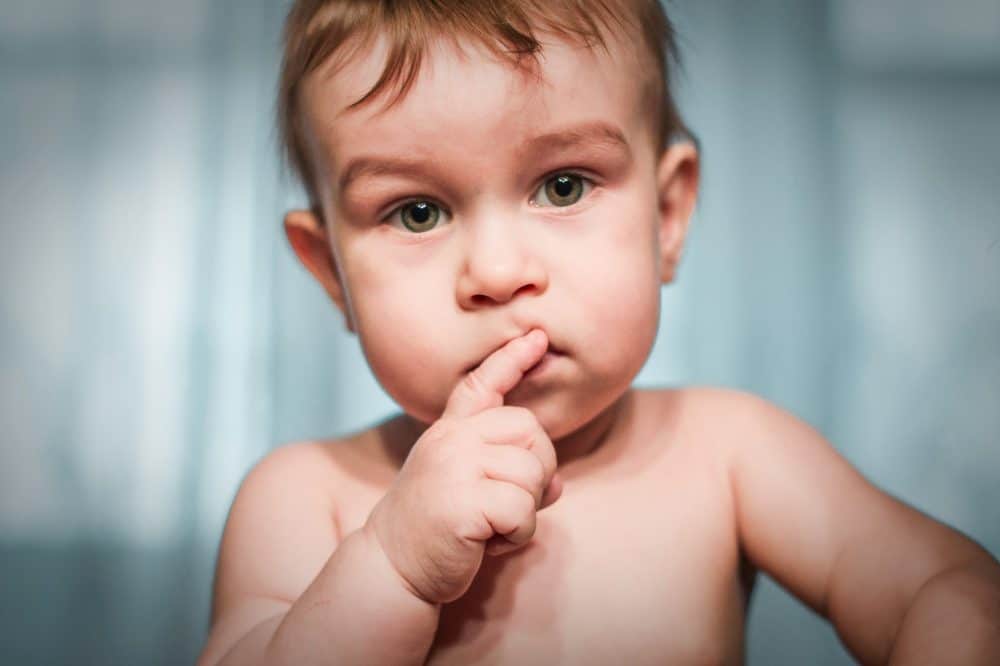 Top Natural Pain Relief Remedies for Teething Baby
Your baby is crying. Sure, she or he may cry a lot, however, this is different. She is cutting her first teeth. Before you reach for medication from the drug store, we are going to recommend some very effective natural pain relief options.
First, let's talk a bit about teething. What is involved with teething? Teeth are always there, just below the surface of the gums. When the time is right, they have to cut their way through the gums. The process of breaking that tissue is painful.
Keep an eye out for any changes in your child. If the teeth have a problem getting through those gums, it can not only lead to swollen gums but also fever and/or diaper rash.
 Some signs of teething are:
Biting
Excessive drool
Fussiness
Sleeplessness
Fever, rash, diaper rash, cold symptoms, diarrhea
Decreased appetite
Pulling ears or rubbing chin or cheeks
There are many ways we can help our child go through this process easier. We have listed our recommendations below:
Natural Remedy #1 – Reduce inflammation
Inflammation from teething can stimulate nerves that cause pain. Reducing inflammation is one way you can help relieve your baby's pain.
Low inflammation foods – White foods such as refined sugar and flour and even dairy can cause inflammation. Focus on giving a variety of fresh fruits which help lower inflammation (apples and bananas especially).  Applesauce is great, even better with cinnamon. Vegetables, especially dark leafy greens help as well as increasing healthy fats (coconut, avocado) and whole eggs.
Apply Pressure –  Rub the gums – Sometimes simply rubbing those gums can bring relief when they are throbbing. It can also help your baby to sleep or to feed after a good gum massage.
Apply cold –Cold numbs an area and stops the pain temporarily, maybe long enough for your baby to sleep or feed. Use frozen waffles. They can gum them until they get soft. Frozen carrots work well too. Or simply use a damp cloth – they can suck or bite on a cool rag. You can use it to rub the gums also but do it lightly so you don't cause abrasions.
Natural Remedy #2 – Teething Rings and Toys
All of the following are certified BPA Free, PVC Free and Lead Free.
– Teething rings. Rings that are made of silicone are safe, durable and easy to clean. These are a great option as they are soft and light and you can freeze them if you wish. The Clever Ridged Design allows your baby to gnaw and bite at the sensory ring to soothe aching gums. 
–Natural Solid Wood Squirrel Baby Rattle and Teether–  This attractive natural wooden rattle is great for small hands and makes a soft sound. We highly recommend the craftsmanship of this teether.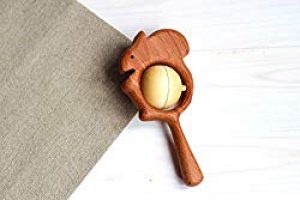 –Chewbeads Teether Toy– This teether is beautifully made, sturdy, and elegant.  Made of wood as well as medical grade silicone, a go-to toy for many babies.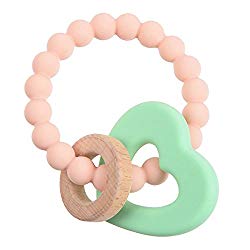 The ever popular Sophie the Giraffe unfortunately has had problems with mold growing inside of it. I would avoid this product till the manufacturer resolves the issue. Instead we recommend: Little BamBam Giraffe Teether Toy which is a super popular product now also because of its fun and safe design. This giraffe is a single molded product, so there are no cracks or openings for bacteria to accumulate.
Natural Remedy #3 – Teething Jewelry
–Amber Teething Necklace– If you do choose to get an amber teething necklace, be sure to remove it when your baby goes to sleep, or wrap it around a wrist or ankle as many parents do. Also, keep in mind that there are lots of fake amber teething necklaces, so be sure you're getting a real one. Many parents have had great success with these 100% genuine Baltic Amber necklaces. This is a great gift set too!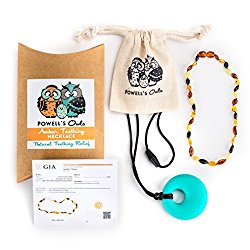 –Cushy Beads All-in-One Teething Necklace– This is a super popular teething necklace you can wear to help your little one. This attractive necklace has multiple hard, soft and cushy beads all to bring comfort and relief to your baby!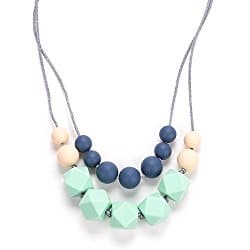 Natural Remedy #4 – Herbal Remedies
Essential oils are not recommended for babies. You can use chamomile flowers instead: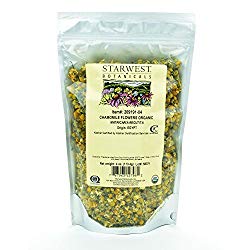 Tea – Chamomile can be made into a tea, which can be used to dampen wash clothes before freezing. You can also give the tea to baby as a beverage, or rub it directly on the gums. To make a tea, boil water and steep 1 tsp of herbs in 10 oz, of water for 6–7 minutes.
If your child is not a big liquid drinker you can make concentrated tea instead:
Heat 8 ounces of water to just before boiling, add three level tablespoons of loose tea or eight tea bags. Steep for 4 – 8 minutes (some kids prefer weak tea, so starting with a 4 minute brew is not a bad idea). Strain tea or discard bags and cool. Store in covered container in fridge for about a week.
Two tablespoons of concentrated tea is equivalent to one 8 oz cup of tea. Concentrated tea is a convenient way to make a batch of tea to have on hand, rather than brewing and cooling each cup separately.
Oil – You can also make a herbal infusion that can be rubbed directly onto the gums. In a small saucepan, place your herbs and cover with olive oil. Simmer on low for 4–6 hours. Strain and store in the refrigerator. Dab some oil onto baby's gums as needed.
Natural Remedy #5 – Teething Wafers
I have seen many babies and toddlers enjoy these Happy Baby Organic Teether Wafers. They are safe for the baby to eat as they are soft and healthy.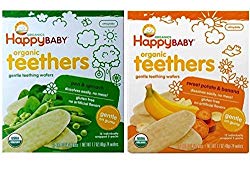 Is your child teething? It can be an uncomfortable time for your child, so make it as pleasant as you possibly can with these natural methods.