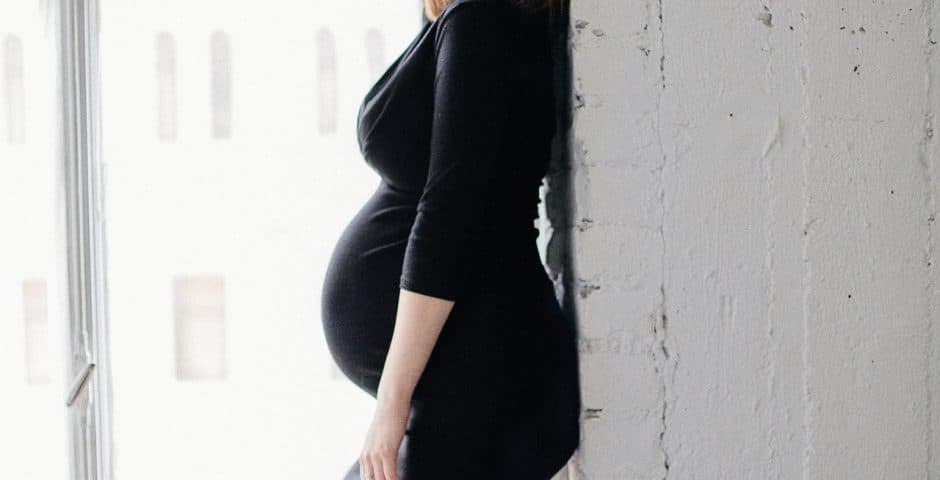 These Beauty Tips will Help you Glow Throughout Pregnancy
"To be pregnant is to be vitally alive, thoroughly woman, and distressingly inhabited. Soul and spirit are stretched – along with body – making pregnancy a time of transition, growth, and profound beginnings."
– Anne Christian Buchanan
I am 3 months pregnant, almost completing my first trimester, which was really difficult time for me in terms of health. From running a fever, spotting, and infections my health has actually deteriorated.
Last year my sister also gave birth and her condition was similar to mine and that's exactly where I learned the skincare regime that pregnant women should follow for glowing skin.
Pregnancy is all about facing different problems and having unexpected issues and the worst part is that the conditions are not the same for every woman. Every pregnant woman faces different situations that need different remedies.
But what I will be talking about is a skin care regime that is perfect for every woman and is exceptionally essential for them.
You can follow these simple steps, for glowing skin while growing the beautiful life inside of you:
Start with Cleaning your Face with a Gentle Cleanser
If you believe in starting on a good note, you must start by cleaning your face with a gentle cleanser. Make sure you choose a cleanser that is paraben-free, non-residue and if you have dry skin it would be great if it has glycerin as the base content.
After you're done, you should pat dry your face rather than rub it. Wash your face twice a day, not more than that,  so you do not dry out your skin.
Our Top Choices: 100% Pure Cleansers
Make Sure you Apply Moisturizer and SPF 
Because you are extra sensitive during pregnancy, it is very important to keep yourself sun-safe. No matter where you are – in the house or outside in the sun, always use sun protection items like an SPF cream, and more.
Our Top Choice: 100% Pure SPF
When it comes to moisturizers avoid salicylic acid or topical retinoids.
Our Top Pick: 100% Pure Moisturizer
In fact, you should also invest in good quality sunglasses like Christian Dior, Michael Kors or others because they provide the best protection for your eyes. Plus they look great!
Image Source: CHRISTIAN DIOR Black Sleek Sunglasses
Make sure you carry these items with you because you must re-apply sun protection after 4 hours or even less!
Experts often mention that during pregnancy women have high hormone levels triggering the multiplication of pigment cells causing blotchiness and darker freckles. While you cannot totally prevent these conditions, using a good sunscreen, especially on your face, can help reduce the effects. Do not worry though,  you will not be stuck with these changes forever. Most should fade after you give birth. Melasma sometimes doesn't go away, however, a dermatologist can treat it with medication after pregnancy if necessary.
Image Source: MICHAEL KORS Navy Blue Jet Set Large Tote
Take Care of your Acne and Oily skin
Your skin might be prone to acne at any time of the year because of your oily skin. These issues are amplified when you are pregnant and that's exactly what could be happening to your skin now. Your acne breakouts will take on a whole new level and your oily skin will produce more oil.
There are so many different products available in the market that will treat your breakouts. Just make sure that the products have the following ingredients – glycolic acid, alpha hydroxy acid, topical erythromycin (with the prescription of the dermatologist). Make sure that you avoid salicylic acid or topical retinoids.
Consulting a dermatologist is always a wise way to keep your baby safe.
Our Top Choices: Spoiled Mama Acne and Melasma Treatments
Image Source: CHRISTIAN DIOR Black Printed Fabric Boots
Less Makeup
You most likely already have a pregnancy glow on your face that you don't want to spoil by applying a lot of makeup. You need to stick to the mantra "Less is more" when it comes to your makeup regime.
Keep your makeup as minimal as possible because you don't know what could backfire on your skin and cause issues. Invest in the best quality products by brands that are absolutely top-notch and pure.
A foundation stick, a lipstick, and moisturizer would be enough for you. No matter how important the function or the occasion be, look your best with as little makeup as possible.
Our Top Pick: Au Naturale Cosmetics
Keep it Chemical Free with your Skin Products
Before using anything on your skin, you must be careful because pregnancy heightens the side effects and may cause damage to your skin. No matter what you want to try, keep your doctor in the loop because she/he should know what kind of products you are using on your skin.
Like I mentioned earlier, salicylic acid or paraben products are a big no-no. There are other products available in the fashion industry which carry ingredients that are absolutely the most harmful ones for your skin during pregnancy. You must be careful about what ingredients you use for yourself and that's how you'd be able to keep your skin glowing.
Invest in Body Oil
You know that stretch marks are the most common issue when you're pregnant. Stretch marks are mostly hereditary and you might or might not get them when you're growing in the stomach region, the thighs, the arms and more.
To reduce the fierceness of these stretch mark apply a generous amount of body oil to keep the skin from stretching and itching as well. Apply generously over the areas mentioned, and also on your buttocks, and breasts. 
Our Choice: Spoiled Mama Stretch Mark Treatments
That's it for now! If you have any suggestions on this topic you can mention them here.