Top 28 Must-Have Parenting Books- Positive, Peaceful and Respectful Parenting
These books have been recommended from parents to me and vice versa. If you have not read all or any of these books I would highly recommend you read at least some of them. They are a game-changer. Parenting is the hardest job on the planet…so why not make it easier for yourself?
These books have changed my life and literally made me see parenting in a totally different way. It does not matter if you have children or not, if there are children anywhere in your life some of these are essential!
They range from babies through to teens, as well as ADHD and special needs. The tips you will get from these books are scientific, psychological and also respectful, and positive in approach. They help create happier parenting and therefore happier children!
Infant – Toddler
Based on a lifetime of research into developmental psychology, the author speaks from great depth. Her audience is both the layman and the professional for the work is an integration of her thinking on the way infants and children learn and become social beings.
This is a great first book to RIE parenting. It provides a good foundation and background to how RIE was started and provides data/research based proof. If this approach resonates with you and If you're looking for actual methods and words to use, I highly recommend Janet Lansbury's "No Bad Kids" as a follow up.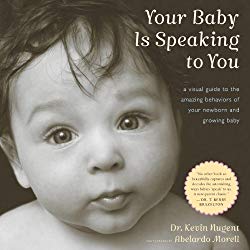 Your Baby Is Speaking To You delivers the information parents crave in gentle, accessible style while giving parents the confidence they need to respond to their own babies way of communicating during the very first astonishing days and the months beyond.
Internationally renowned infant specialist Magda Gerber, M.A., the founder of RIE, offers a healthy new approach to infant care based on a profound respect for each baby's individual needs and abilities.
This is a fantastic book to read as your child grows and changes. I bought this copy for a friend because I love my own so much. Brazelton outlines what to expect in the cognitive, emotional and physical development of your child within ranges of ages because, as he notes, all children grow at different rates. I appreciate the down-to-earth yet professional tone used and I will and have recommend this book to many friends and family members.
This is such an eye-opening book that explains why children act the way that they do, and what is going on in their brains during the process. Highly recommend this book to anyone who has children in their lives. Very excellent explanation of brain development and the way it relates to children's learning and behavior.
Janet Lansbury's advice on respectful parenting is quoted and shared by millions of listeners worldwide. Inspired by the pioneering parenting philosophy of her friend and mentor, Magda Gerber, Janet's influential voice encourages parents and child-care professionals to perceive babies as unique, capable human beings with natural abilities to learn without being taught; to develop motor and cognitive skills; communicate; face age appropriate struggles; initiate and direct independent play for extended periods; and much more.
You will find here answers to almost any question about being a parent and the problems you could face. Very comprehensive and with literally thousands of real life examples.
Janet Lansbury is unique among parenting experts. As a RIE teacher and student of pioneering child specialist Magda Gerber, her advice is not based solely on formal studies and the research of others, but also on her twenty years of hands-on experience guiding hundreds of parents and their toddlers. "No Bad Kids" is a collection of Janet's most popular and widely read articles pertaining to common toddler behaviors and how respectful parenting practices can be applied to benefit both parents and children. It covers such common topics as punishment, cooperation, boundaries, testing, tantrums, hitting, and more.
General Parenting
In Parenting from the Inside Out, child psychiatrist Daniel J. Siegel, M.D., and early childhood expert Mary Hartzell, M.Ed., explore the extent to which our childhood experiences shape the way we parent. Drawing on stunning new findings in neurobiology and attachment research, they explain how interpersonal relationships directly impact the development of the brain, and offer parents a step-by-step approach to forming a deeper understanding of their own life stories, which will help them raise compassionate and resilient children.
Filled with practical advice, powerful exercises, and fascinating stories from her clinical work, Parenting with Presence teaches us how to become the parents we most want to be while raising confident, caring children.
The 5 Love Languages of Children is written by Gary Chapman, author of The 5 Love Languages, and Ross Campbell, a psychiatrist who specialized in the parent-child relationship. If you've read The 5 Love Languages, you will recognize the same elements discussed in that book but this time, they apply to children, which is where Ross Campbell's expertise comes in to play. Since children are ever-changing and differ developmentally than adults, the concepts presented in this book are a great way to get to know your child better and hopefully have a more peaceful, loving household with children who grow up to be loving adults.
Sleepless in America offers weary and frustrated parents a helping hand and an exciting new approach to managing challenging behaviors by integrating research on stress, sleep, and temperament with practical strategies and a five-step approach that enables parents to help their "tired and wired" children get the sleep they so desperately need.
This book, along with the equally helpful (and cumbersomely titled) How To Talk So Kids Will Listen And Listen So Kids Will Talk, are the two parenting books that I recommend time and again. They are, to my mind, brilliant works that actually work. They have brought me sanity in own life, and a far more peaceful time at my job. I open both of them at random on a regular basis, and never fail to be reminded of something useful.
Dr. Laura's describes a loving and practical approach to influencing and shaping good behavior in children. She uses realistic examples in her book and teaches the parents how to bring safety and love into any situation.
Today's busier, faster society is waging an undeclared war on childhood. With too much stuff, too many choices, and too little time, children can become anxious, have trouble with friends and school, or even be diagnosed with behavioral problems…
The ultimate "parenting bible" (The Boston Globe) with a new foreword—and available as an ebook for the first time—a timeless, beloved book on how to effectively communicate with your child from the #1 New York Times bestselling authors. There is a version you can get this for Little Kids also one for Teens!
Tired of yelling and nagging? True family connection is possible–and this essential guide shows us how.
This is an excellent book on positive parenting. The author really succeeds in transmitting the fundamentals of this way of parenting and presents good examples. It has changed my way of seeing kids and how to raise them. I truly recommend this book!
This enduring classic of educational thought offers teachers and parents deep, original insight into the nature of early learning. John Holt was the first to make clear that, for small children, "learning is as natural as breathing." In this delightful yet profound book, he looks at how we learn to talk, to read, to count, and to reason, and how we can nurture and encourage these natural abilities in our children.

Excellent book, well written and quite scientific. This is not an easy book and certainly a bit difficult for first time reading, but it is a must read. Scientific facts/data, parental advice, examples, suggestions and many more in this terrific guide from childhood to adolescence.
TEENS
This book is an easy read, making it perfect for any parent, educator or mental health professional. Each chapter contains different ready-applicable strategies to use.
All parents of teens know that life is not always easy. There is a charged dynamic between parents and their teenagers, full of love but also conflict and concerns. This book is a wonderful guide to navigating the occasionally choppy waters for parents of teenagers. The authors a major stars in their native Slovenia, and while they offer some tips that will be a bit outside the box for anglophone parents, that is part of the appeal of this book. They combine universally good advice with a slightly different angle that makes this book distinct from others in the field. The authors are very sympathetic and engaging, filling the book with anecdotes and case studies to make the ideas clear and easy to apply. An excellent handbook for any parents of teenagers to keep as a guide for when times are tough, or as a preventative to make those tough times come less often
With her signature wit and warmth, Mogel gives parents the tools and offers reassuring advice on:
· why influence is more effective than control
· teenage narcissism
· living graciously with rudeness
· the surprising value of ordinary work
· why risk is essential preparation for the post–high school years
· when to step in and when to step back
Welcome to the world of the Digital Native, where self-esteem is measured in Likes, everyone is sexting and "Pimps and Hoes" is an acceptable party theme. Dates have been replaced with swipes, rape jokes are hilarious and "No" means "Yes."  For most parents, the digital landscape that kids and teens are growing up in is uncharted territory. This book is here to help. Based on their professional work with young people, parents and teachers, and their experiences with their own children, Allison Havey and Deana Puccio give you the tools, with tips, stats, and conversation starters on everything from porn to college life.
ADHD & Special Needs
This is the best book for strong willed kids. It deals with positive parenting and gives actual solutions for really stubborn kids. Much more information that other positive parenting books. It also helps you to see where you and your kids are alike and different when it comes to being strong willed.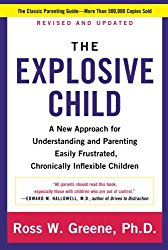 A groundbreaking approach to understanding and parenting children who frequently exhibit severe fits of temper and other intractable behaviors, from a distinguished clinician and pioneer in this field.
Supported by the latest brain research, The Anat Baniel Method uses simple, gentle movements and focus to help any child, who has been diagnosed with autism, Asperger's Syndrome, ADHD, Cerebral Palsy or other developmental disorders.
Today millions of kids are stuck in a world that doesn't respect, support, or embrace who they really are—these are what Deborah Reber is calling the "differently wired" kids, the one in five children with ADHD, dyslexia, Asperger's, giftedness, anxiety, sensory processing disorder, and other neurodifferences. Their challenges are many. But for the parents who love them, the challenges are just as hard—struggling to find the right school, the right therapist, the right parenting group while feeling isolated and harboring endless internal doubts about what's normal, what's not, and how to handle it all. But now there's hope.
Written by Deborah Reber, a bestselling author and mother in the midst of an eye-opening journey with her son who is twice exceptional (he has ADHD, Asperger's, and is highly gifted), Differently Wired is a how-to, a manifesto, a book of wise advice, and the best kind of been-there, done-that companion.
Thanks for reading. I hope these books help you as they did me!