Top 15 Self-Care Tips for Busy Moms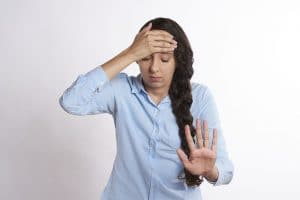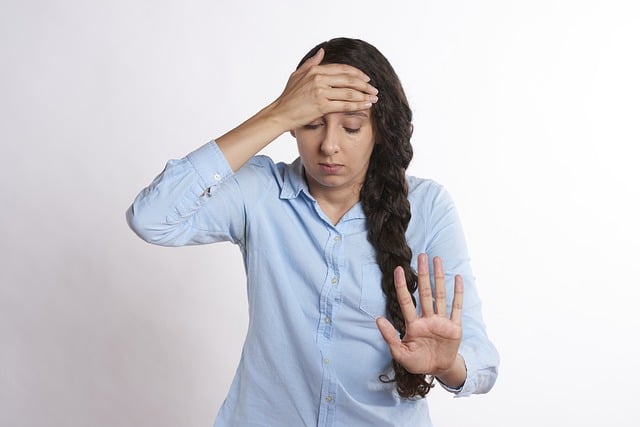 Throughout my career as a professional nanny, one of the most difficult things for my clients to do has been to give themselves permission to prioritize their own self-care. They have plenty of excuses:
"I feel too guilty;" "I never have enough time;" "I don't want to waste the money."
I watched as they looked at taking care of themselves as another chore, an item on their to-do list that is too easy to push to the bottom, and because of this what should have been a stress-reliever became a source of additional stress and guilt. And so often they used being a mom as an excuse, as if it was automatically part of the job. But I promise you; it isn't.
Keep in mind that children internalize their parent's stress, so by modeling being too busy for self-care and the building stress that accompanies it, you're teaching your children those same habits. The truth is that getting everything done doesn't make you a good mom; being happy and fulfilled and taking the time to recharge when life spirals into busyness does.
Ok, so now you know you need to take care of yourself, physically, emotionally, spiritually and mentally, but how do you make it happen? 
The following are some tips on how you can better take care of yourself. Even if you initially just start off with doing one this will make a big impact in your life:
1) Get enough sleep
This means making sure the kids go to bed early enough so you can.  Have an evening routine that is calming for everyone. Do your best to sleep when they nap/sleep.
2)  Eat Healthy
Make better choices about the food you consume – less sugar, refined and processed foods. More fresh fruits and vegetables. Your body will reward you when you take the time to make good choices rather than making decisions out of convenience or time restraints.
3) Feel Your Emotions
Do not bottle-up your emotions. Make time to feel your feelings responsibly. For example, you can feel your sadness by crying,  your anger by screaming into a pillow or doing vigorous exercise etc. It is so important for your overall health and well-being to get your feelings out. Doing so, also prevents you from projecting them onto your family. For example, taking your anger out on them when they do something that annoys you.
4) Exercise
I know you're exhausted at night and don'thave time in the morning, however, it is so important! Do something – anything.  It all helps. Take short walks to start with.
5) Read for Pleasure
A good book is so relaxing! I love reading books about parenting and I also enjoy reading a fiction novel every now and again. I have a few waiting for me on my bedside, so I better start setting some time aside.
6) Self-Care
Get a haircut. Get a pedicure. Wear the best clothes you can afford. When we take care this way we are also honoring ourselves.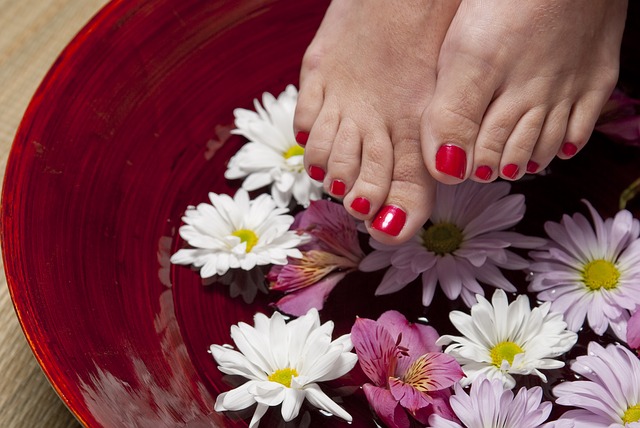 7) Count your Blessings
Be grateful. Start off the day with making a gratitude list and also end the day in bed thinking about all the things you are grateful for (it is more powerful if they include your challenges too). The more grateful we are for the challenges the more accepting we become. We all have a multitude of things to be grateful for. Post your list and add to it. Have the kids make one too.
8) Ask for Help
You don't have to do it all alone. Ask family, friends, co-workers, and organizations for help.  From babysitting, to yard clean-up and a ride to the store.  People love to feel needed (just don't take advantage of them of-course)!
9) Create Margins in Your Family's Life.
You know your family situation better than anybody else, so evaluate your current set of circumstances. Your children don't have to be busy every moment. You don't have to do everything everybody else is doing. Commit to doing what is in your family's best interest.
10) Meditate
Take time to Meditate. Create a quiet sacred space just for you. You could use a special cushion, relaxing music and candles. Or you could meditate in nature!
When meditating it is crucial to breathe properly. Begin by relaxing your mouth, jaws, neck, chest, and shoulders (which should not move up and down if you are breathing properly). Draw the breath in slowly, deeply, and effortlessly down into the lower abdomen, expanding front, back, sides, all the way around, as though there were a balloon sitting in an empty abdominal cavity, and see that balloon inflating all the way around. If you put the palms of your hands behind your back, you can feel the expansion of the lungs even in your back.
If you continue these breaths, slowly and deeply (to the count of 6 or 7) with just a very short beat in between each breath, you will establish a deeply connected state of being. This type of breathing pattern cleanses and heals the body. Even if you practiced this deep breathing technique for just five minutes, a couple of times a day, it has the potential to change your whole life.
Breathe, Mama, Breathe: 5-Minute Mindfulness for Busy Moms – This book helps you develop a habit of taking five-minute "mindful breaks" that will keep you happy and healthy.
11) Go into Nature
Do your best to enjoy nature and to make it a habit to get outside at least once during the day, either alone or with your kids. Nature is very sourcing and of course beautiful. Take in the beauty! Lie on the grass, Mother Earth is always willing to give us a hug.
12) Take a Bath
This is one pleasure that I absolutely love and have forgotten about lately. I can tell my body needs it. Getting a bath in is great, use 100% pure essential oils (I love Lavender and Ylang Ylang) and Epsom Salts to help soothe your aching muscles.  I also like to light a few candles. 
13) Tame the Critical Mind
We all make mistakes parenting, the main thing is that we learn our lessons from them. Forgive yourself. Do your best and set your intention to be as loving as possible.
14) Make Friends with Other Women in the Same Boat
There is no substitute for a girlfriend who understands.  If you're a stay at home mom, find some others to hang out with. It may mean some company for you and a play date for your child at the same time.  If you're a working Mom trying to juggle everything, hook up with some other working Mothers to talk things through. It works wonders to know you're not alone.  Plus, you might get some valuable ideas for handling some of the issues you face.
15)  Time to Yourself
Put some appointments in your calendar that will let you have some time to yourself.  You choose the activities that will soothe your soul, but whatever they are, make time for them.  A few hours a week devoted to something you love other than your family, will help keep you refreshed and sourced.
 I pray that by incorporating some of these tips into your life,  you will enjoy the peaceful and beautiful person that you are!