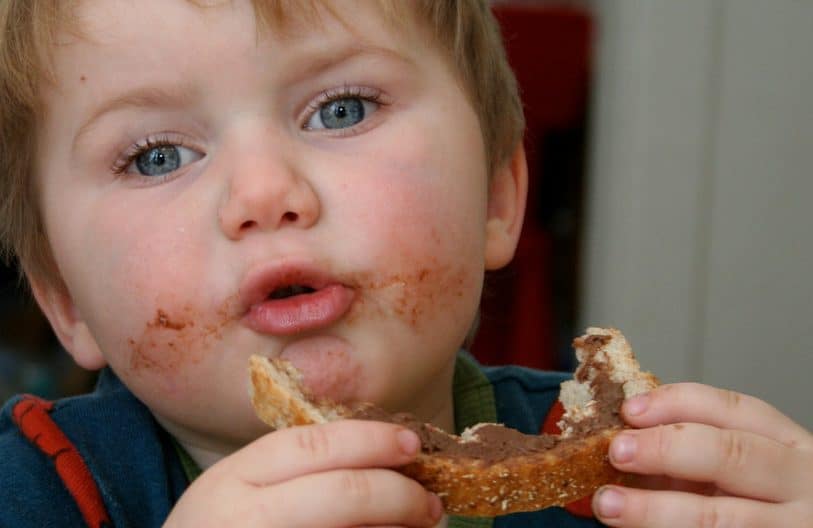 Weelicious Lunches: Think Outside the Lunch Box with More Than 160 Happier Meals
Are you stuck on new ideas for school lunches for your picky little eater? As a Nanny, I know I am…can you imagine how excited I was when I came across this book- Weelicious Lunches: Think Outside the Lunch Box with More Than 160 Happier Meals. I just had to share it with all of you!
The recipes and ideas in Weelicious Lunches are perfect for parents with busy lifestyles. They're simple and easy to cook or assemble. She puts fun twists on kid-friendly favorites like PB&Js made in a waffle maker/iron or crispy chicken bite which are baked, not fried. She also has great ways to use leftovers. Best of all, her recipes aren't just for kids. I personally love the fruit & seed bars! 
When I read the first page I had to laugh, because as a child I used to swap my lunches all the time. This is how it reads:
Once kids walk out the door for school, all bets are off. Will your son toss the nutritious food you've included and jump right to the treats? Will your daughter trade her sandwich for her best friend's prepackaged meal? Determined to improve what kids eat both at school and on the go, weelicious.com founder Catherine McCord offers innovative solutions for quick, delicious, easy-to-make, kid-friendly lunch box meals that little ones and their older siblings won't be tempted to swap, including:
Chicken Satay Bites
PB&J Pancake Sandwiches
Pumpernickel Tuna Melt
Chicken Salad Roll Ups
Chopped Veggie Salad
Tomato Soup with Grilled Cheese Croutons
Carrot Hummus
Cinnamon Pita Chips
Chocolate Graham Crackers
Nature Cookies
Cinnamon Roll "Sushi" Sandwiches
Overall, it's a great book, and I'd recommend it to those who are looking for new ideas, or those who are just starting to pack lunches for or better yet WITH their kids.