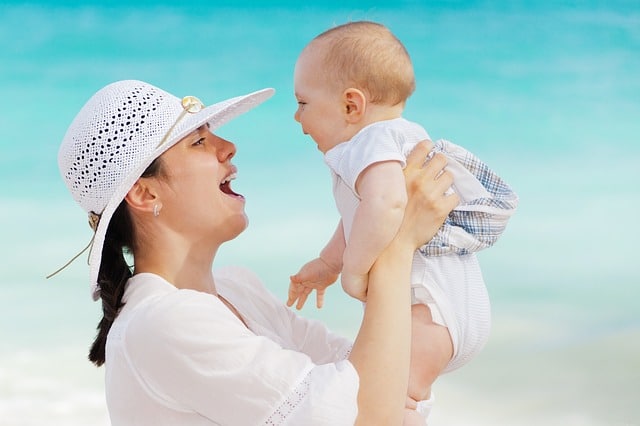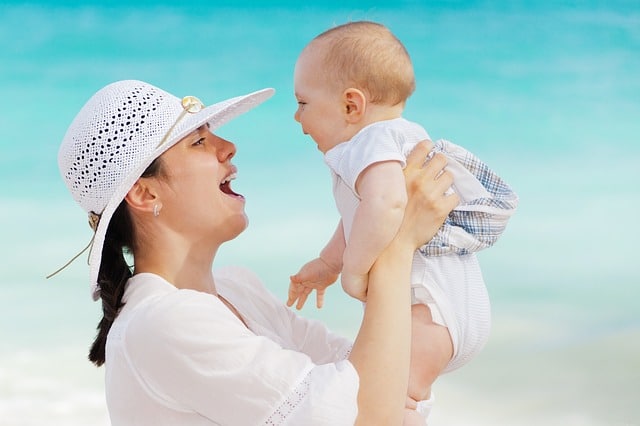 Diaper bag styles have come a long way since my daughter was born. So, I began shopping for one with a little more sophistication, something without a bunny design would be a great start! I was really pleased to find a great selection of fashion forward bags for moms. They are functional yet hip. The available fabrics are out of this world and you can find every style and size imaginable. I finally settled on a bag that fits both my mom and business owner lifestyles. I feel like a million bucks now. Here is a picture of the bag:
Skip Hop Versa Expandable Diaper Bag
BPA Free, PVC Free, Phthalate Free
Expandable center makes bag 20% larger
Hangs neatly on a stroller and can be worn over the shoulder
Non skid stroller straps fits on any stroller; Cushioned changing pad; Soft, lightweight material; water resistant lining
Eleven pockets, insulated bottle pockets and handy front zip phone pocket
This one would have been my second choice:
Skip Hop Diaper Bag Tote With Matching Changing Pad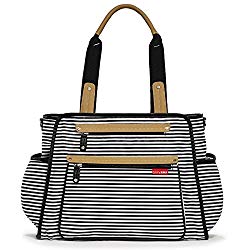 The Grand Central Diaper Bag Tote's three innovative sections organize everything a Mom needs

3 large, divided sections and 11 pockets including 2 large exterior zip pockets, 2 insulated side pockets fit extra-wide bottles, phone pocket, and fleece-lined sunglass pocket

Features cotton tote straps, vegan leather trim and hangs neatly on stroller 

Includes machine washable cushioned changing pad; size unfolded (inches): 23.5l x 12h; (cm): 60l x 30h; folded (inches): 8l x 12h; (cm): 20l x 30h
If backpacks are more your style, this one is awesome!
Bag Nation Diaper Bag Backpack with Stroller Straps, Changing Pad and Sundry Bag
LIFETIME WARRANTY

Handsfree is the way to be – this diaper backpack reliably holds all your essential items for baby care all while freeing up both of your hands. You can even strap it to your stroller

High-quality water resistant twill polyester (stronger than cloth), non-fraying stitching, and strong zippers means you'll have a diaper bag backpack that lasts for years

14 pockets; one for every need, so you can organize your supplies and your baby's supplies with ease

Comes with (1) large durable changing mat and (1) sundry bag, so you have everything you need when you purchase this backpack diaper bag!
Remember how I said that I now feel like a million bucks since purchasing my new stylish diaper bag? Well actually, a million bucks is a bit of an exaggeration. The diaper bag was a tremendous improvement to my "look" but I will still need to do something about my ponytail and sweatpants. That will have to be a different article.